GEMLIK to China Shenzhen FCL cargo service
Departure: GEBEZ
Destination: China
Carrier: MSK / KLINE / OOCL / APL
Departure Date: Daily
Transport time: 24-30
Minimum order quantity: 1CBM
Payment Terms: T / T, Western Union, MoneyGram
GEMLIK to China Shenzhen FCL cargo service
Packing & Delivery:
Packing: cardboard boxes,Trays, bags, boxes, rolls, bags, boxes, etc.
Delivery time: Every day


Product Specifications:
1.FCL and LCL from CIVITAVECCHIA to China
2. Providing logistics solutions
3. Customs clearance services
4. Door to door service between China and CIVITAVECCHIA
special service:
1.Provide warehousing and secondary packaging services
2.Cargo insurance services
3. The office of departure andDestination commission clearance service
4.Various types of import and export documentation and certificates Production Services (FORM A / FORM E / CIQ / Embassy endorsement)
5.Inspection Service
8.Pay the purchase price to the vendor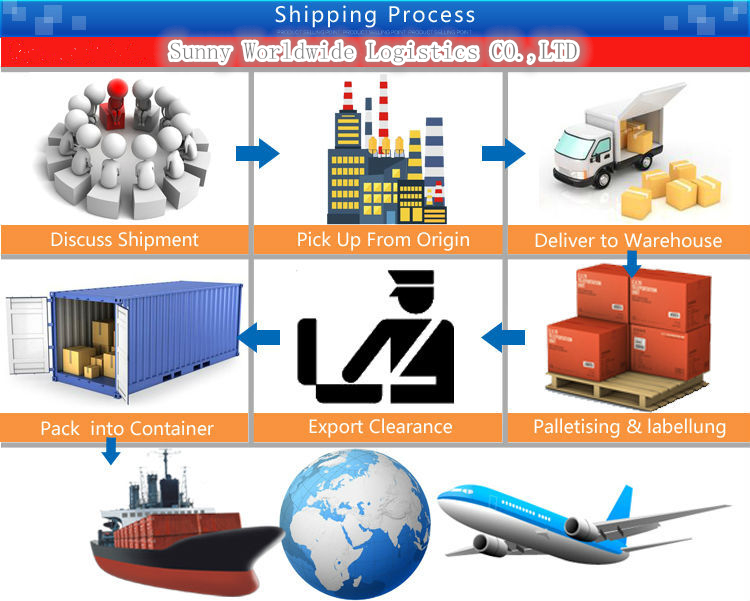 For more information, please visit our website:www.swwlogistics.com



If you need further information, please contact me. Thank you!