Sea Shipping From China to USA Amazon Warehouse Deliveried door to door
Origin: Shanghai / Shenzhen / Kanton / Tianjin / Ningbo
Destination: Guatemala
Vector: MSK / ZIM / OOCL / APL
Starting days: every day
Shipping time: 18-30 days
Minimum order quantity: 1CBM
Payment terms: t / t, Western Union, MoneyGram
Product description:
sea ​​freight from China to Liberia
Packaging and delivery: Packaging: cardboard boxes, trays, bags, boxes, rolls, bags, boxes and others
Delivery time: daily
Sea Shipping From China to USA Amazon Warehouse Deliveried door to door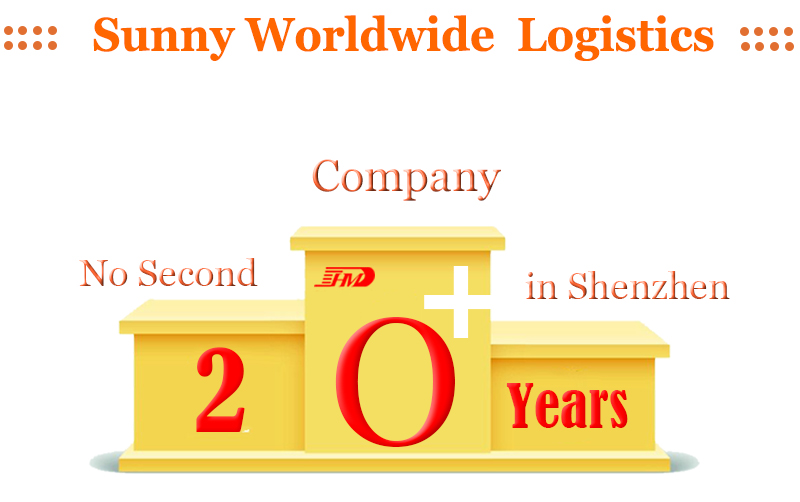 Sea shipment you have two main charging methods, please confirm which method you choose:
FCL (full container load)

:

20 feet, 40 feet, 40HQ, 45HQ container.

LCL (less than container) :

bulk cargo, bulk cargo.
Advantages of sea shipment from us:
1. Worldwide shipping:
Mainly the sea route includes the United Kingdom (UK), North America, USA, Canada, Mexico, South America, Europe and Southeast Asia.
2. Various sea ports in China:
Export from all major seaports in China, such as GuangZhou, ShenZhen, NingBo, ShangHai, Qingdao, TianJin, XiaMen, HongKong.
3. Storage service:
Receipt of cargo, consolidation of containers, palletizing.
4. Quick check-in:
Good reputation for customs clearance in China's main port.
5. AM3: 00 Still online:
If you have any question, please contact us at any time.
Other services that we can provide :
1. Pay attention to the same customer shipping point in different parts
2. Provision of secondary storage and packaging services
3. Cargo insurance service
4. Customs clearance service entrusted to the destination
5. Import and export various files (CO, Form-M, embassy certification, etc.)
6. Commodity inspection service
7. Collection service
8. Service statement regarding the export declaration
Viewing Shipping Information :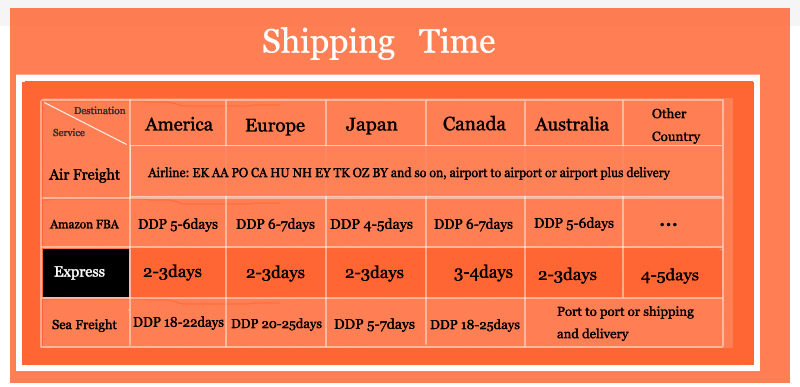 Please confirm this detail before asking: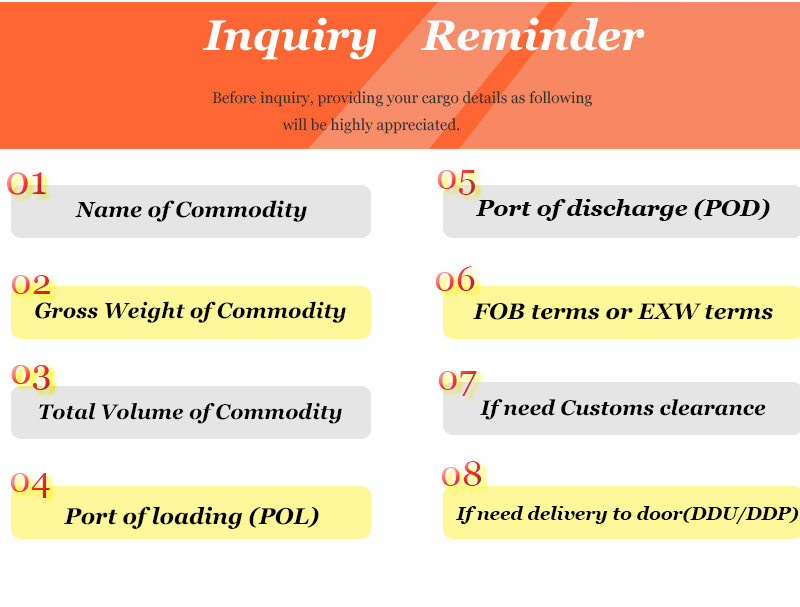 About Sunny Worldwide Logistics:
Sunny Worldwide Logistics (SZ) Limited was founded in 1998. It is a comprehensive domestic and international forwarding company based in China.
Our partnership with a network of experienced and trusted international offices has allowed us to provide the best logistics solutions for all unique clients. Over the past 20 years, we've focused on reliable customer service and company transport. We have a 1800 A class transport company in the port of Jantian.
We service both sea freight and air freight, and we have contracts with all major sea and other lines; Airlines.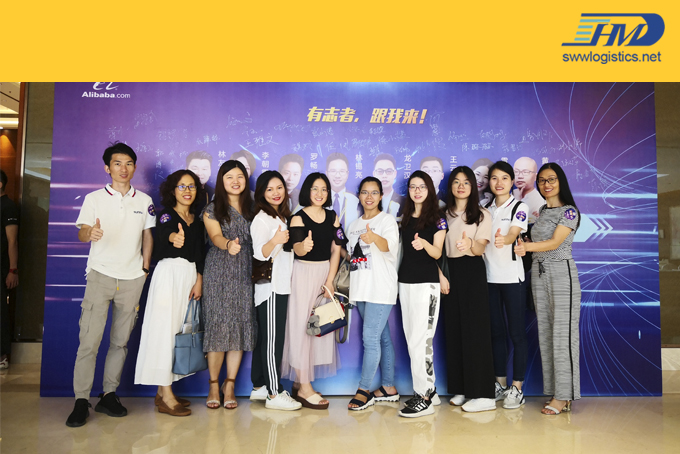 Good feedback from our customers: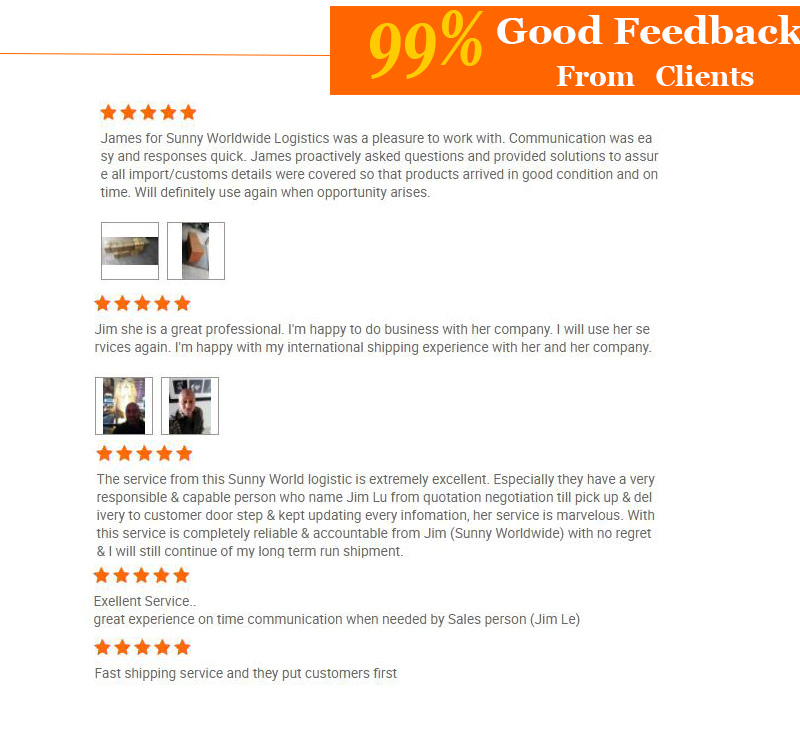 Website:
www.swwlogistics.net
Address:
Room 816, Block B, Rongde International Times Square, Henggang Street, Longgang District, Shenzhen
Mobile phone: + 86 158 8960 7616
P: 2355740619
E-mail:
sales11@swwlogistics.com .cn
Contact:
Jim