International Service & Fba Sea Freight Hot Selling China Sea&air Amazonin Amazon Shipping
Brand: Sunny Worldwide Logistics
POL: Guangzhou
POD:US
Operator: COSCO / MSK / MSC / EMC / ONE
Shipping time: 12-15 days
Depaeture Day: Daily
By: Dir or not
Type of transport: sea
1)
Design three logistics solutions for each ship owner, saving more than 5% of the cost.
2)
Proficient in customs clearance and tax rates in the United States, Europe, Australia, etc., customs clearance 1-2 days earlier.
3)
More than 20 years of freight forwarding history, the average employee experience is 5-8 years.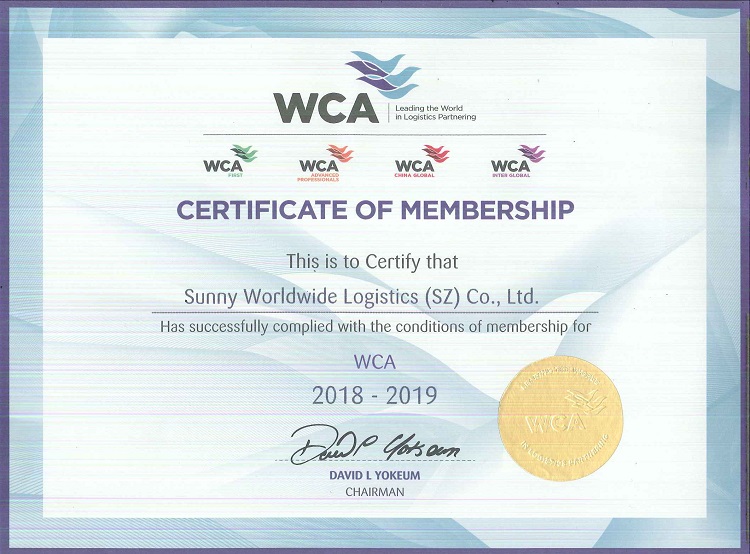 Sunny Worldwide logistics (1998-2019) is an A-class freight forwarder that provides air freight services for more than 20 years.

Became a 9-year gold supplier to Alibaba.

365 days / 24 hours support

Global freight forwarding WCA members, less than 1% of China's qualified enterprises, Shenzhen Airlines vice president unit.

Partner with Sunny Global Logistics to help you focus on your trading business and resolve any logistics issues addressed by Sunny Global Logistics.

We have partner offices in more than 80 countries and work with partner agents from around the world.

This will help to process your goods. Collection and delivery services (door to door)

Our price is 10% lower than the average price

Handling airports from Shenzhen, Guangzhou, Shanghai, Qingdao, Xiamen, Beijing, Hong Kong
Destination Alll Airport in the world FBA warehouse, USA, Europe, Oceania, Latin America, Africa, Asia
Payment method Alibaba Trade Security; T / T; Western Union