From Shenzhen, China to the United States Air Transport/Maritime Freight Forwarding Logistics Service
Brand: HMD
Origin: China, Shenzhen, Guangzhou, Shanghai, Beijing, Qingdao, Hong Kong
Airlines: Hu, CZ, G, CA, TG, TK, SQ, EK, UPS, MH
Service: Daily.
Delivery time: 2-4 days
Service Type: International Air Transport
Minimum order amount: 45 kg
Payment method: T / T, Western Union remittance, currency form
From Shenzhen, China to the United States Air Transport/Maritime Freight Forwarding Logistics Service
Company shortcut
Essence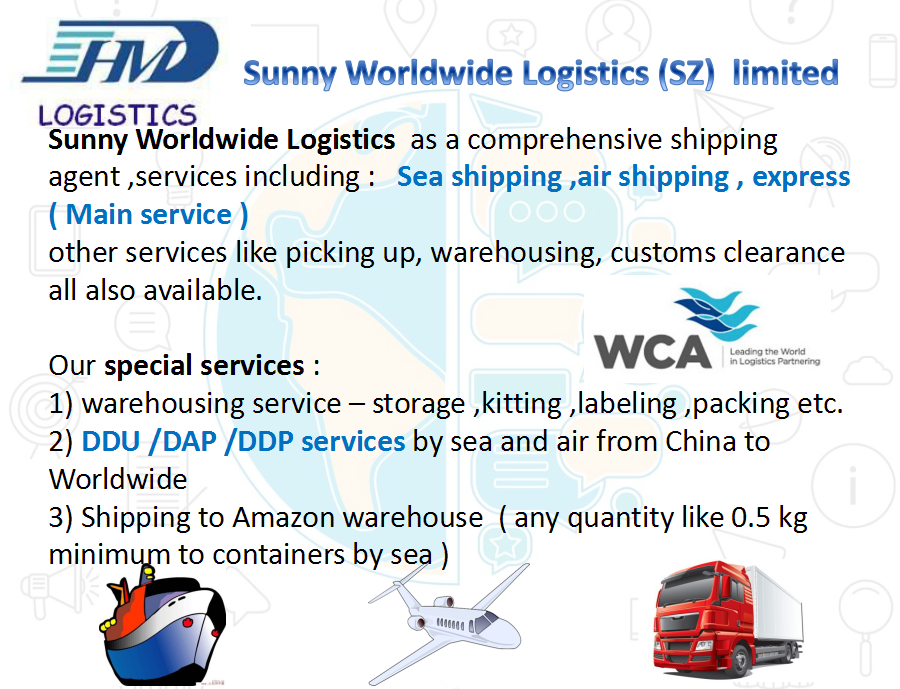 AIRPORTEssence

Packaging, transportation and transportation


Packaging: cardboard, palette, palette, wood.




Transport: Organize Shenzhen/Guangzhou to Japanese airlines.




Delivery time: Daily




Ship type: air, ocean, manufacturer




Ministry of Aviation: CZ SQ EK MH TG PK W5




Transportation route: direct flight, transportation


Add value service:


1. Pay attention to the different elements of the same customer move point




2. Provide warehouse services and second -level packaging




Freight insurance service




4. Destiny of customs customs services




5. Additional and exporting various files (Co, FORM-M, Embassy Certificate, etc.)
1. Global members of the WC transfer account for 1 % of domestic qualified enterprises, vice chairman of Shenzhen Aviation Association.
2. It is difficult for Shenzhen to find a trailer and driver team for more than 10 years.
3. In the re -propaganda history of more than 20 years, employees have the average professional knowledge of 5-8 years old.