Fast air cargo freight rate door to door delivery service from Shanghai to Houston
Brand: Sunny Worldwide Logistics Co., Ltd.
Place of Origin: China, Shenzhen, Guangzhou, Shanghai, Beijing, Qingdao, Hong Kong
Destination: Houston
Airlines: HU, CZ, GA, CA, TG, TK, SQ, EK, UPS, MH
Service: Daily
Delivery time: 1-4 days
Service Type: International Air Transport
MOQ: 45KG
Payment terms: West / Union t / t
Fast air cargo freight rate door to door delivery service from Shanghai to Houston
Company Abbreviation
:
Sunny Worldwide Logistics Co., Ltd., Dedicated to serve you, we provide affordable prices, excellent service, so you have no worries! Endless service, sincere to ever! Your trust and praise are the driving force and source of our survival. We uphold the concept of creating benefits for customers and provide you with preferential services. This is our service purpose! We also provideInternational shipping, air freight, courier, trailer, customs declaration and other logistics servicesTo create a good trading platform for you!
Welcome Inquiry!



Aviation services:


Packaging & Shipping & Shipping


Packaging: carton, pallet, wood.


Transportation: Shenzhen / Guangzhou air transportation arrangements to the designated destination.


Delivery time: daily




Ship Type: Air Freight, Ocean Freight, Express Delivery




Carrier Air Department: CA CZ MU SQ EK PO MH TG PK W5




Transit route: nonstop, transit




Value-added services:


1. Focus on the same point that customers ship in different parts




2. Provide storage and secondary packaging services




Cargo insurance services




4. Destination commissioned customs clearance service




5. Import and export of various files (CO, Form-M, embassy certification, etc.)




Commodity inspection service




7. Collection services




8. Export declaration service statement



Why choose us?
1. WCA Global Freight Forwarding Member, less than 1% of qualified Chinese companies, Shenzhen Airlines Vice President.
2. Owned trailer team, the driver has more than ten years of history, it is difficult to find several comparable objects in Shenzhen.
3. Over 20 years of freight history, average employee experience is 5-8 years.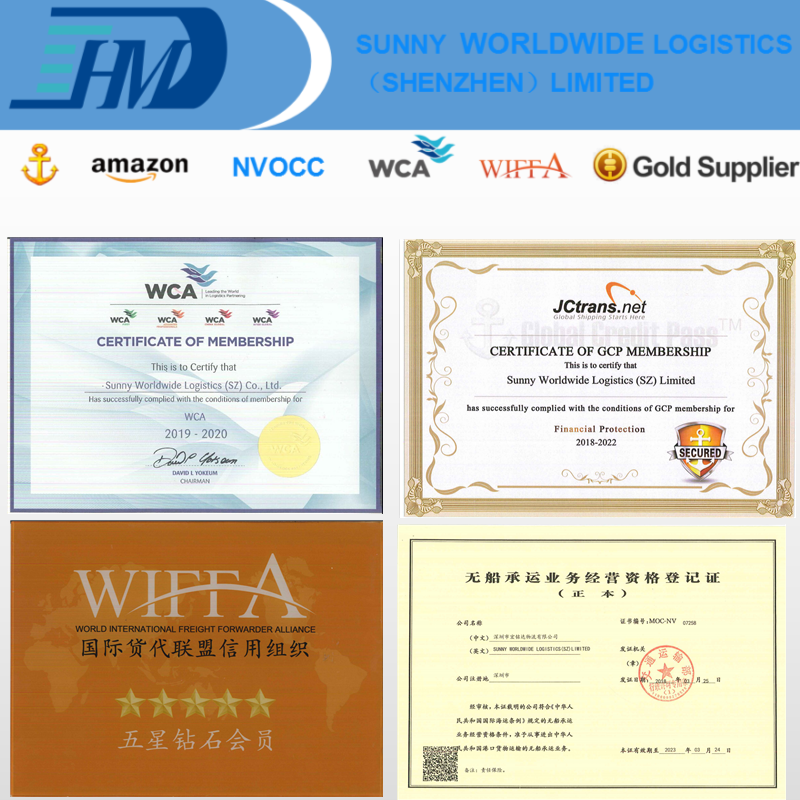 Welcome to contact us: