Courier Service from Singapore to China Door to Door Shipping Agent Shenzhen Import
Brand: Sunny Worldwide Logistics
Origin: Shenzhen
Destination:Shenzhen,Guangzhou,Foshan,Zhongshan,Shunde,Yiwu,Shanghai,Qingdao,Dalian,Lianyungang,Ningbo,Tianjing,Xiamen,Fozhou etc.
Route: Singapore to China
Departure Day: Daily
Shipping time: 10-20days
Minimum order quantity: 1KG or 1cbm
Insurance: Cargo value*110%*0.25%
Payment terms: T/T, Western Union
Service type: Express
Special service: Mainland trucking, railway, haulage, Amazon FBA
Tracking: Availble
Product description:
Courier Service from Singapore to China Door to Door Shipping Agent Shenzhen Import
Packaging: Pallet,cardboard boxes, trays, bags, boxes, rolls and other
Courier Service from Singapore to China Door to Door Shipping Agent Shenzhen Import
Sunny Information
Sunny Worldwide Logistics offers airfreight, sea freight, LCL, warehousing, customs brokerage, consolidation for your products purchased from China and your export to China. We believe our professional operation and cost effective service will create value to your products and make it more competitive in your market.
We have wide customs brokers in all air and sea ports,your air or sea shipment can be finished customs procedure promptly then catch the assigned shipping schedule,also we can provide kinds of exporting licenses for general goods even copy or other sensitive goods.
We can also make sorts of certifications for your shipments such as CO/FORM A/FORM M/certifying invoice/SGS/inspecting certifications etc..which make your shipments leave China without any worry.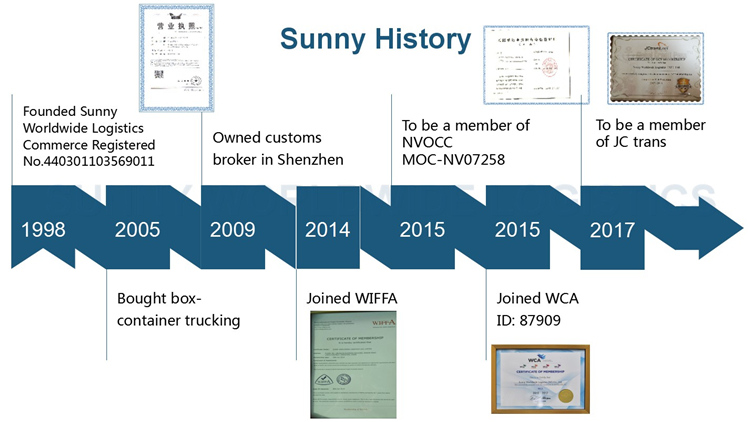 Sea freight shipping procedure
1.Booking(customer fill booking form then send back to forwarder with shipper.consignee&cargo information)
2. Accept booking(shipping company check booking from customer)
3. Booking to vessel company
4. Pick up or factory send out shipments to appointed warehouse
5. Booking confirmation with customer
6. Forwarding company arrange customs clearance
7. Customs release cargo
8. Vessel departure
9. B/L issued
10.Payment
11.B/L release to customers
12.Arrival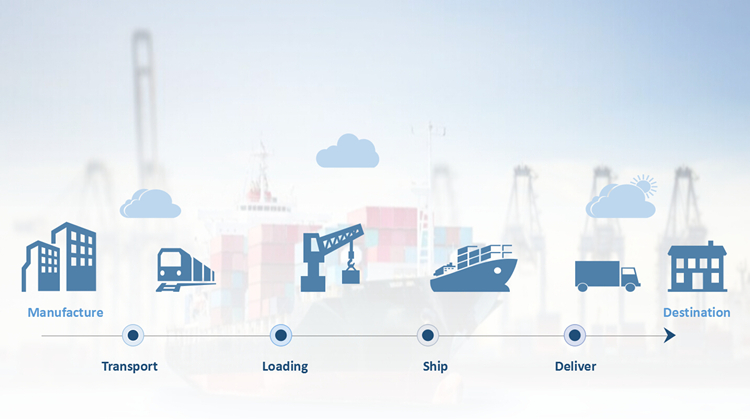 Our Service
1.Sea / Air / Express transport
2. Consolidation cargo ( collect goods from your different suppliers and arrange as one shipment)
3. Warehousing/Storage service
4. Insurance service (Insurance fee: 0.003 x 1.1 x fob value)
5. Custom Clearance
6. Documentation service
7. Repacking service
8. Cargo Inspection and supplier credit checking
9.Using our name as shipper to protect your business secret
10. Arrange the payment to your supplier
11. Make different kind of certificate ( certificate of original/FORM A/FORM E/Fumigation/CIQ)
| | | |
| --- | --- | --- |
| | | |
| Warehousing/Storage service | Consolidation cargo ( collect goods from your different suppliers and arrange as one shipment) | Custom Clearance |
| | |
| --- | --- |
| | |
| Repacking service | Documentation service |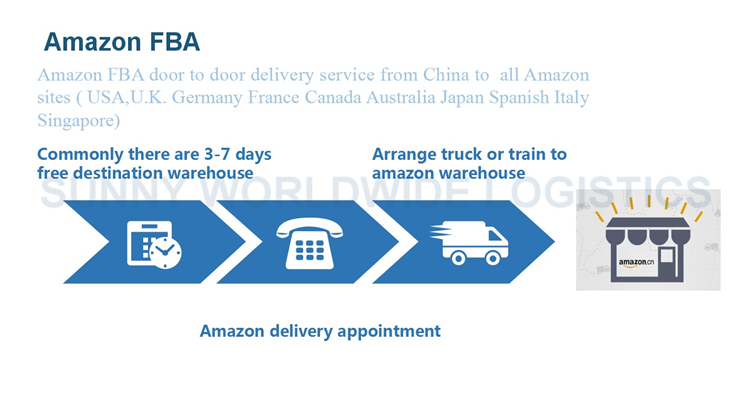 Contact US