China to Australia DDP DAP
Place of Origin: Shanghai / Shenzhen / Guangzhou / Tianjin / Ningbo
Destination: New Zealand
Vector: MSK / ZIM / OOCL / APL
Start date: every day
Shipping time: 18-30 days
Minimum order quantity: 1CBM
Payment method: t / t, Western Union, MoneyGram
product description:
Shipping services from Shenzhen to Australia
Packaging and delivery:
Packing: carton, tray, bag, box, roll, bag, box, etc.
Delivery time: daily
China to Australia DDP DAP
Sunny Worldwide Logistics is a full-service domestic and international freight forwarding company headquartered in China.

Members of the WCA (World Cargo Alliance), for the past 16 years, we have focused on reliable customer service and competitive transportation.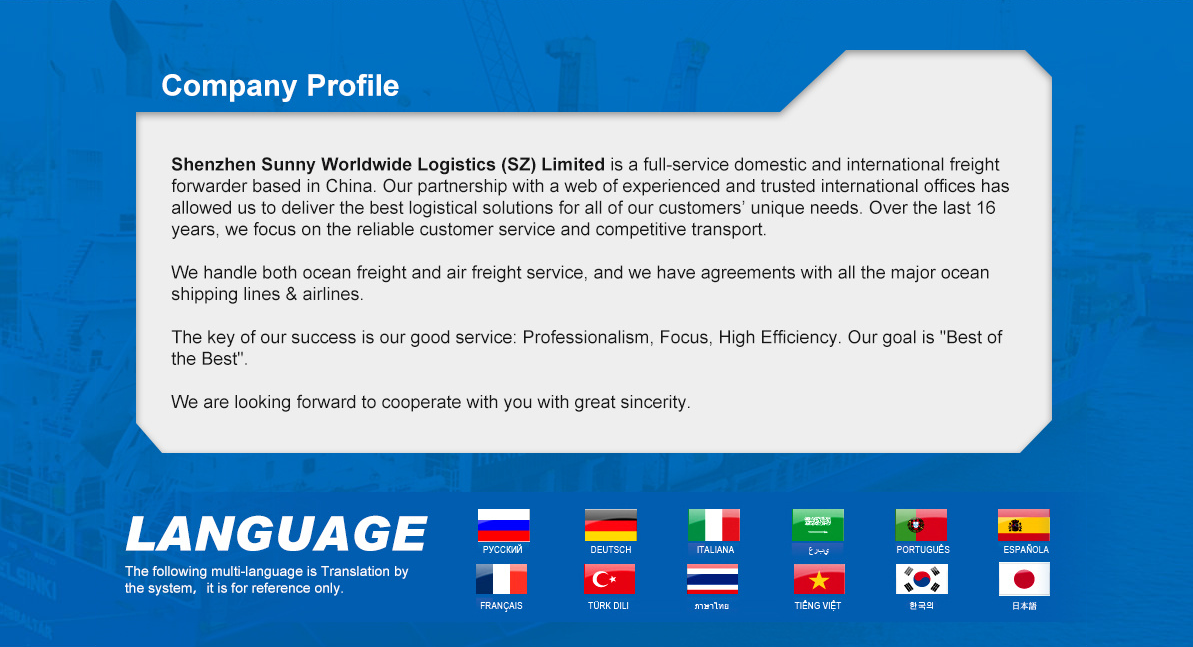 Shipping: LCL, FCL
air transport
expression
Door to door service
FBA Amazon Airlines and Shipping Services
Warehousing Services
Fumigation and inspection services

Marine freight -
We ship 1,500 containers per month to the US/Canada/Australia/New Zealand/Europe/Australia, and we have good relationships with major shipping companies.
We mainly provide the best & general cargo for the latest sea freight rate DG goods, bulk cargo.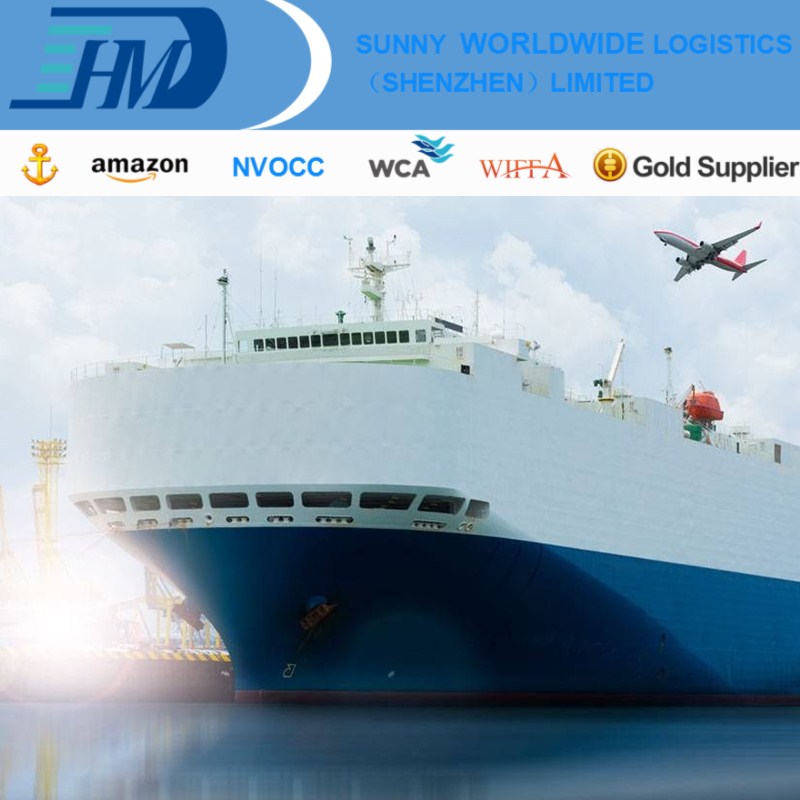 One-stop logistics solutions -
1, combined services: pick up goods from different suppliers, quality inspection of goods;
2, EDI contact with customs;
3,5000 square meters of warehouse space, high quality standards;
4, flexible logistics plan to meet customer needs.