China Customs Clearance Service Customs Declaration In USA CANADA AUSTALIA UK
Brand: Sunny Worldwide Logistics
Warehouse Location:Shenzhen
Bonded warehouse: Shanghai/Shenzhen/Ningbo
Certificate:CO/FORM A/FORM E/FORM F/Fum
Customs broker:Shenzhen
Service: China Consolidation Services
Minimum order quantity: 1kgs
Insurance: Cargo value*110%*0.25%
Payment terms: T/T, Western Union
Tracking: Availble
Product description:
China Customs Clearance Service Customs Declaration In USA CANADA AUSTALIA UK
Packaging: Pallet,cardboard boxes, trays, bags, boxes, rolls and other
China Customs Clearance Service Customs Declaration In USA CANADA AUSTALIA UK
Our Company
Sunny Worldwide Logistics offers airfreight, sea freight, LCL, warehousing, customs brokerage, consolidation for your products purchased from China and your export to China. We believe our professional operation and cost effective service will create value to your products and make it more competitive in your market.
We have wide customs brokers in all air and sea ports,your air or sea shipment can be finished customs procedure promptly then catch the assigned shipping schedule,also we can provide kinds of exporting licenses for general goods even copy or other sensitive goods.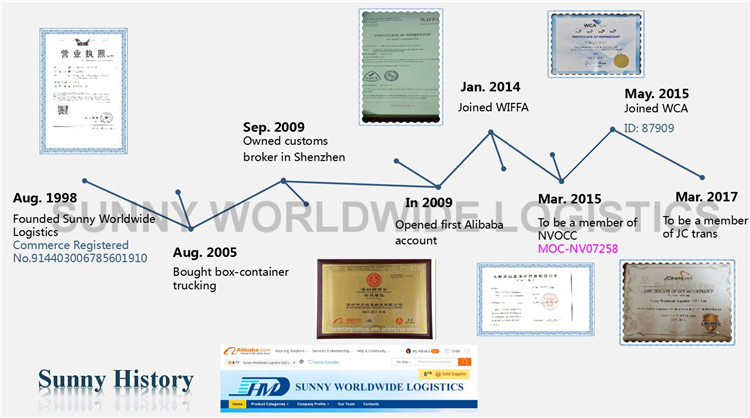 Sunny Worldwide Logistics


Professional agent operate the export declaration of goods, provide import and export declaration inspection, booking shipping and loading cargo, cooperate with inspection and other professional services. We are familiar with export requirement and operation mode of all kinds of goods.

Product Description
Operated goods: Clothing, shoes, lighting, boxes, bags, wood, grass, ceramics, handicrafts, household appliances, watches, cloth, hardware, sound and toys, etc.
Pick up your goods from different supplier and consolidation into one shipment to save your expence at destination.
Consulting and support in preparation of necessary documents set for customs clearance procedure
Commodity Inspection
Embassy/Consulate Endorsement
C/O (Certificate of Original)
FORM A, FORM E, FORM F
Fumigation/Disinfection Certificate
What we can do for you :
Basic air express service (Door to Door)
1. Economical and excellent services
2. Exact,punctual,safe delivery
3. Express service for export and import from China
4. Provide solutions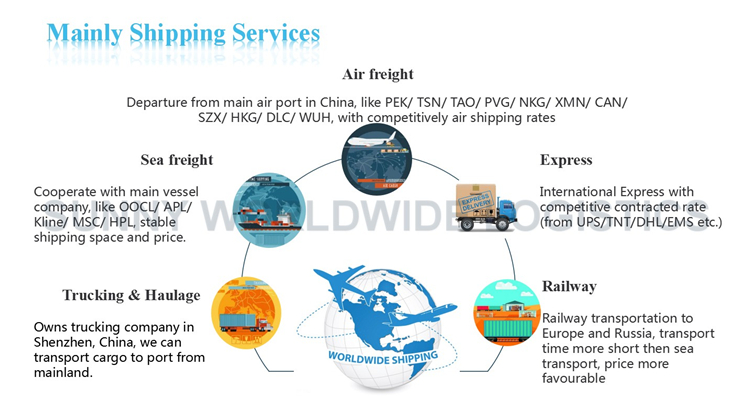 Our Warehouse
Client visited our warehouse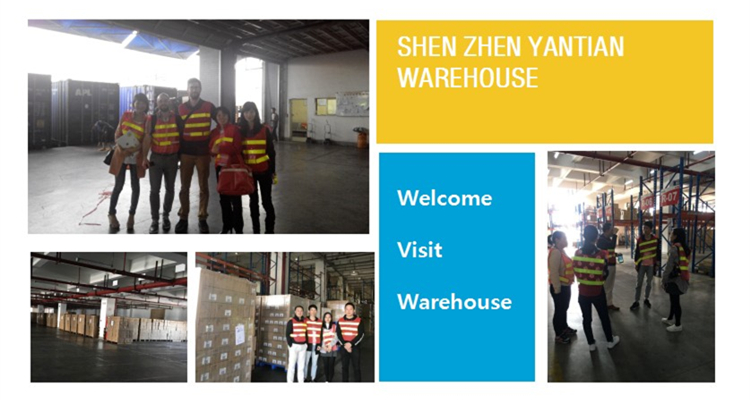 Enquiry
Before inquiry, providing your cargo details as following will be highly appreciated:
1. Name of commodity
2. Commodity details (material/specification/with brand or without brand)
3. Total Gross Weight of commodity
4. Total Volume of commodity
5. Supplier place
6. Delivery address
7. Cargo ready time
For more detail informaiton, inquiry us now!