Cheap transportation agents to China to the United States to the United States
Brand: Shenzhen Sunshine Global Logistics Co., Ltd.
Origin: China, Shenzhen, Guangzhou, Shanghai, Beijing, Qingdao, Hong Kong
Airline: Hu, CZ, GA, CA, TG, TK, SQ, EK, UPS, MH
Service: Daily.
Delivery time: 2-4 days
Service Type: International Air Transport
Minimum order amount: 45 kg
Payment method: T / T, Western Union, Moneygram
The cheap transportation agent from Mai South Korea to the United States to the United States to the United States to the New Orleans MSY Airport USA
Company shortcut
: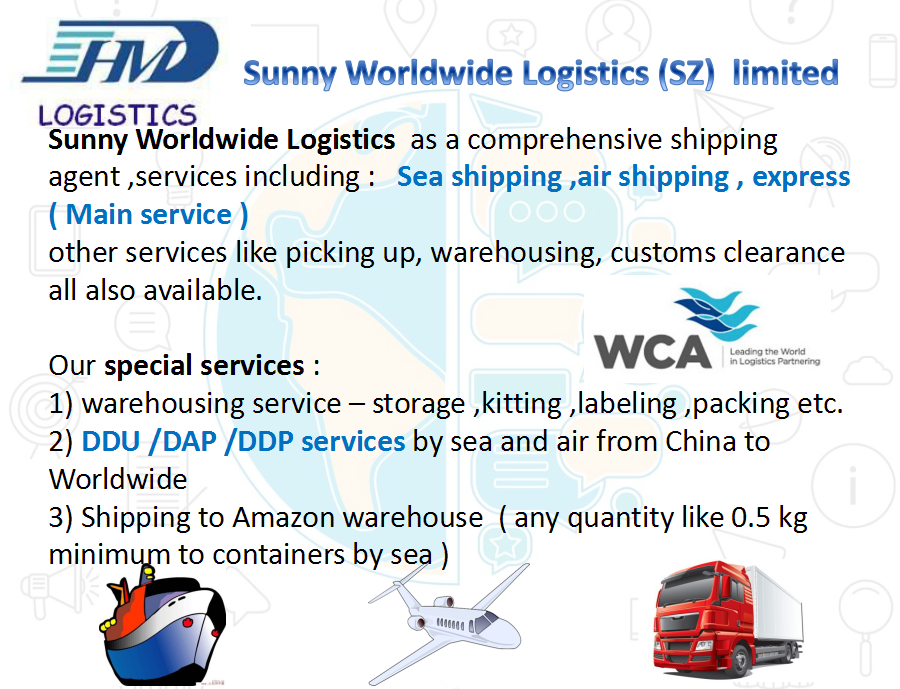 airport:

Packaging and transportation and transportation


Packing: cardboard, palette, palette, wood.




Transportation: Shenzhen / Guangzhou organizations are transported to Japan Airlines.




Delivery time: every day




Ship Type: Air, Sea, Manufacturer




Aviation department: CZ SQ Ek MH TG PK W5




Transit route: direct flight, transit


Add value service:


1. Pay attention to the same customer's traffic point different components




2. Make sure the storage and secondary packaging services




Cargo insurance service




4. Destination of customs clearance services




5. Enter a variety of documents (Co, Form-M, Embassy certificate, etc.)
1. Global forwarding member WCA, accounting for 1% of the national qualified enterprise, Vice President of Shenzhen Airlines Association.
2. It is difficult for Shenzhen to find several comparability than 10 years of driving experience with their own trailer and driver team.
3. For more than 20 years of forwarding history, employees have average expertise in 5-8 years old.