Amazon FBA shipping service air freight from Shenzhen to Dallas
Brand: Sunny Worldwide logistics
Country of Origin: China, Shenzhen, Guangzhou, Shanghai, Beijing, Qingdao, Hong Kong
Destination:Amazon FBA warehouse Dallas
Airlines: HU, CZ, GA, CA, TG, TK, SQ, EK, UPS, MH
Service: Daily
Delivery time: 3-4 days
Type of service: international air transport
Minimum order quantity: 45KG
Payment terms: t / t, Western Union
Amazon FBA shipping service air freight from Shenzhen to Dallas
Company abbreviation:
Sunny Worldwide logistics is one of the leading international logistics companies in China, focusing on more than 18 years of shipping and air transport services. Our success lies in our first class service. In addition, there is an efficient team to solve customer problems. Our goal is "not the best only better"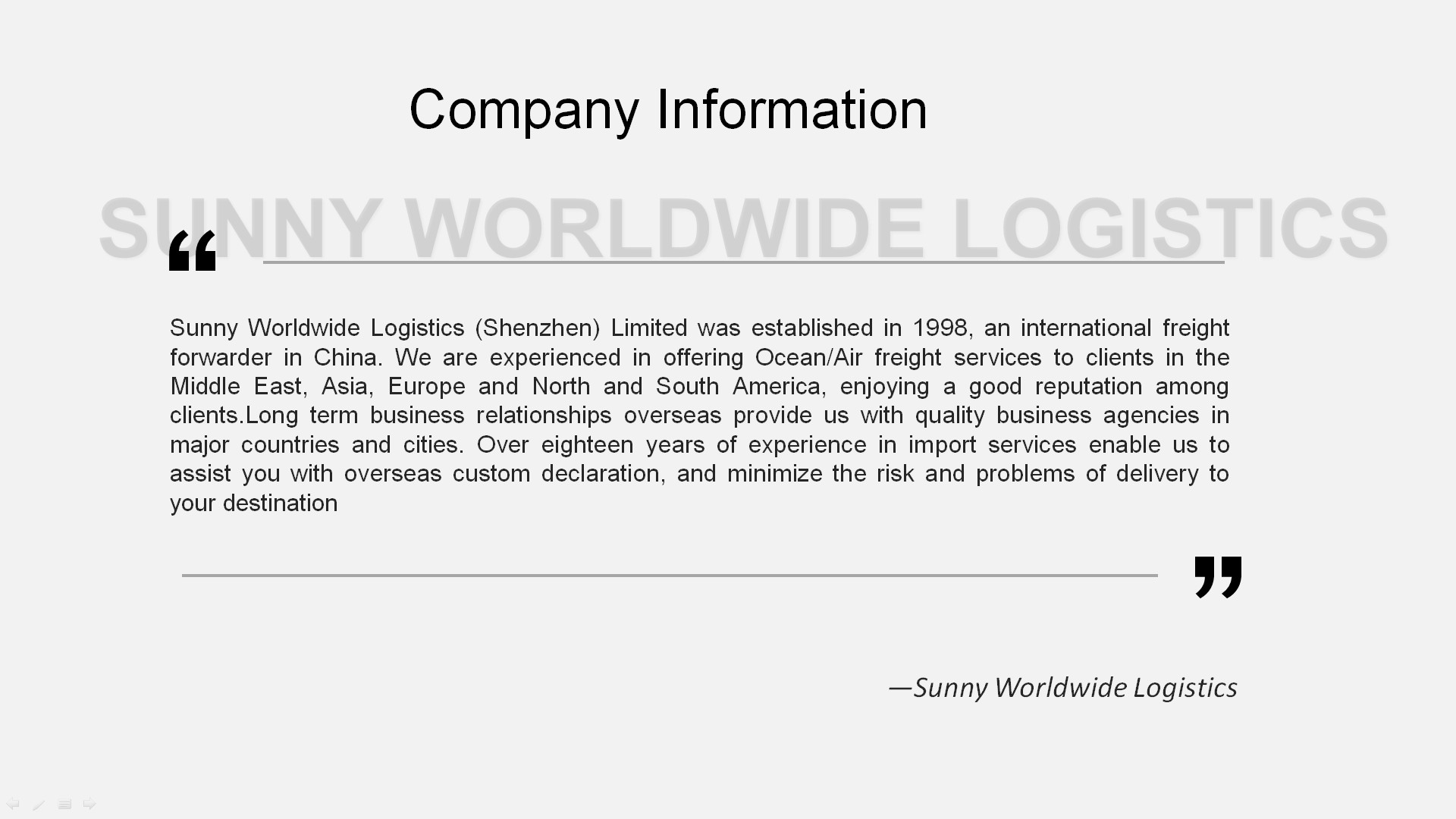 airline services: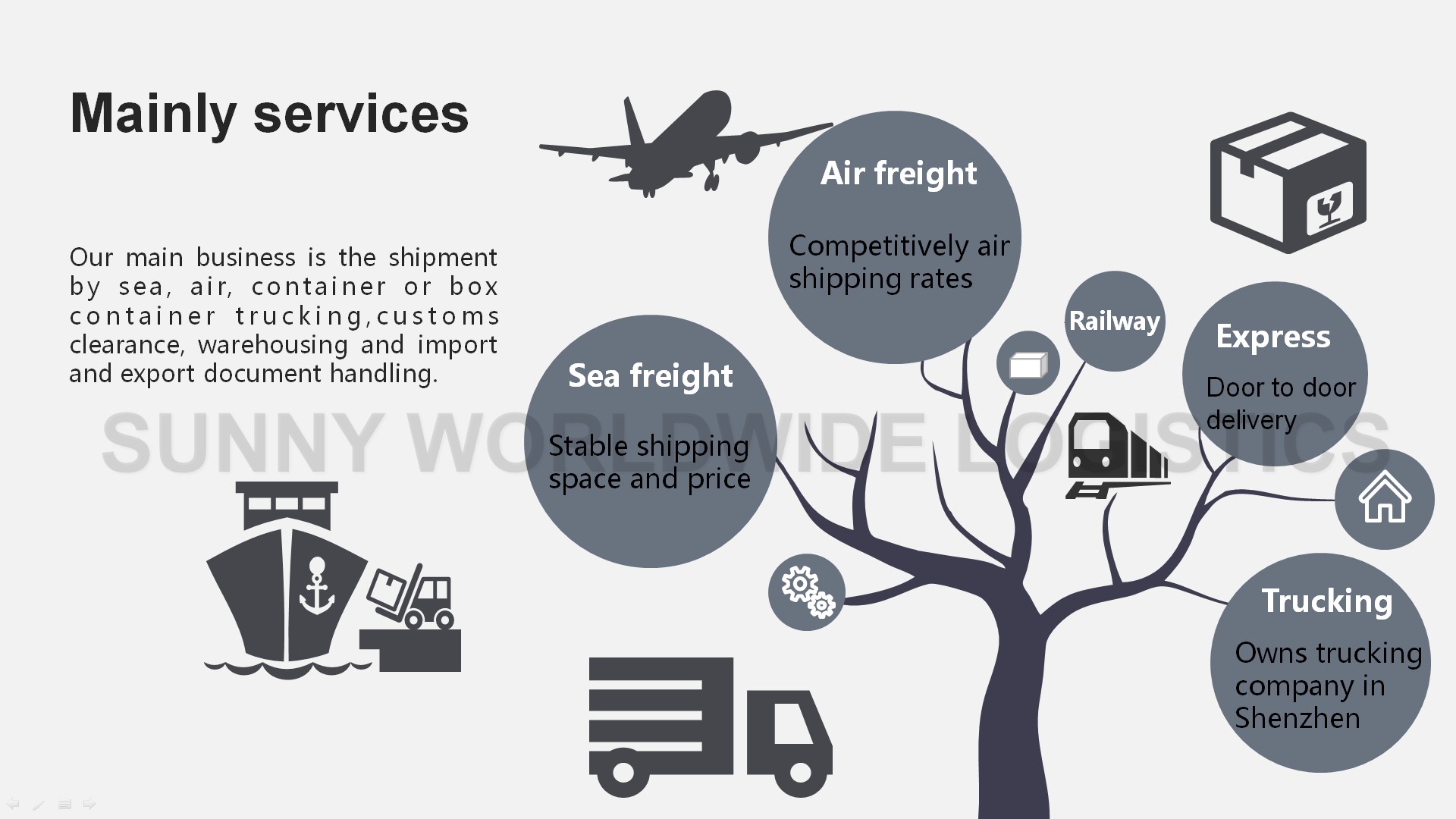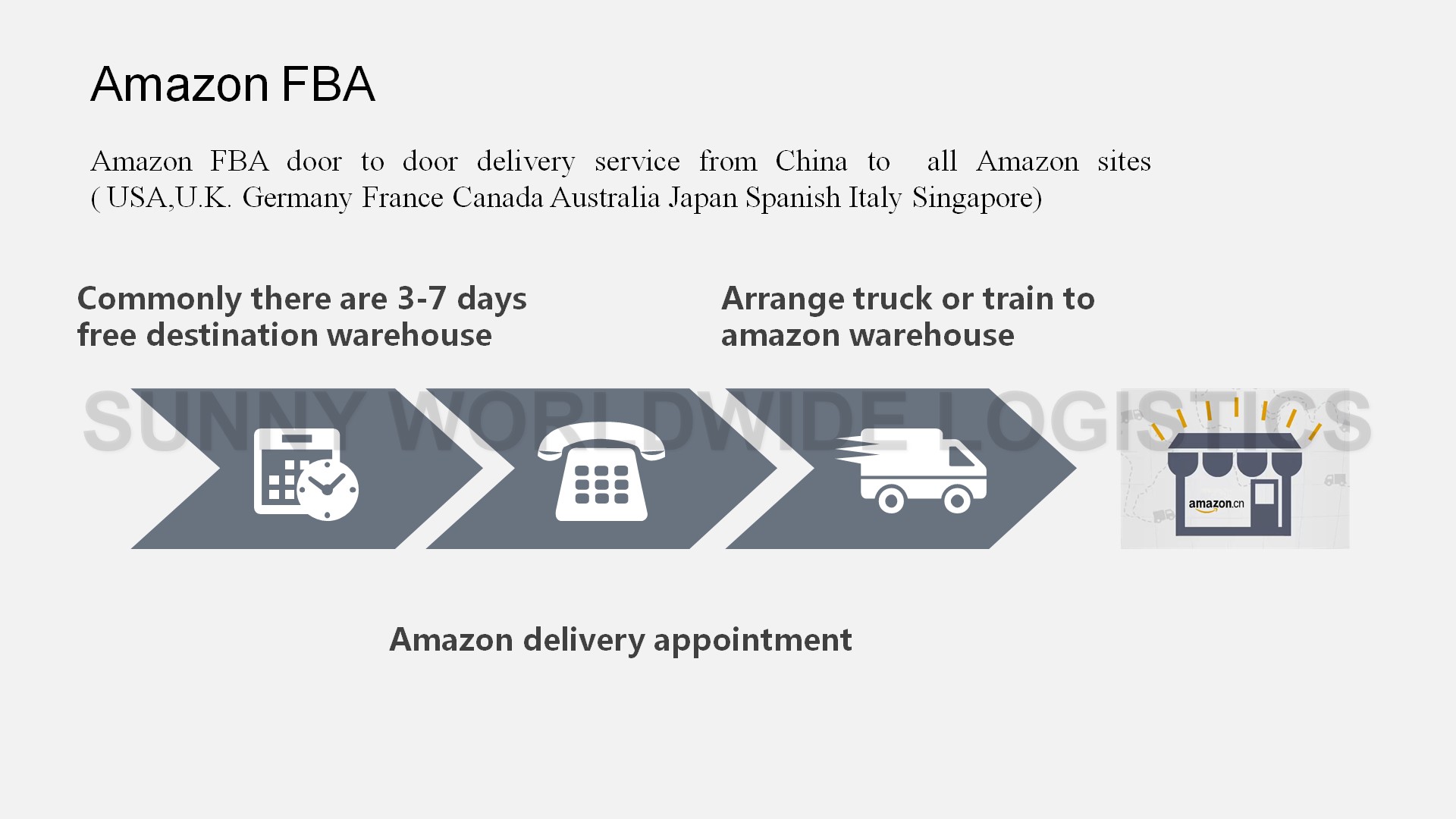 Packaging & Transportation & Transportation
Packing: carton, tray,wood.
Mode of transport: Shenzhen / Guangzhou Arrangement of air transport to designated destination. Make clearance to the door.
Delivery time: every day
Type of ship: air, sea, express
Carrier Air Department: CA CZ MU SQ EK PO MH TG PK W5
Transit route: direct flight, transit
Value-added services:
1. Focus on the same point that customers are shipping in different parts
2. Provide warehousing and secondary packaging services
Cargo insurance services
4. The destination entrusts the customs clearance service
5. Import and export all kinds of files (CO, Form-M, embassy certification, etc.)
Commodity inspection services
7. Collection services
8. Declaration of export declaration services
contact us: