Sunny worldwide Logistics send Mid-Autumn gift to our Family
Author:Cynthia
Source:Sunny worldwide logistics
Release Date:2018-08-16
When is a year full moon, autumn meaning gradually thick, cool idea is threatening,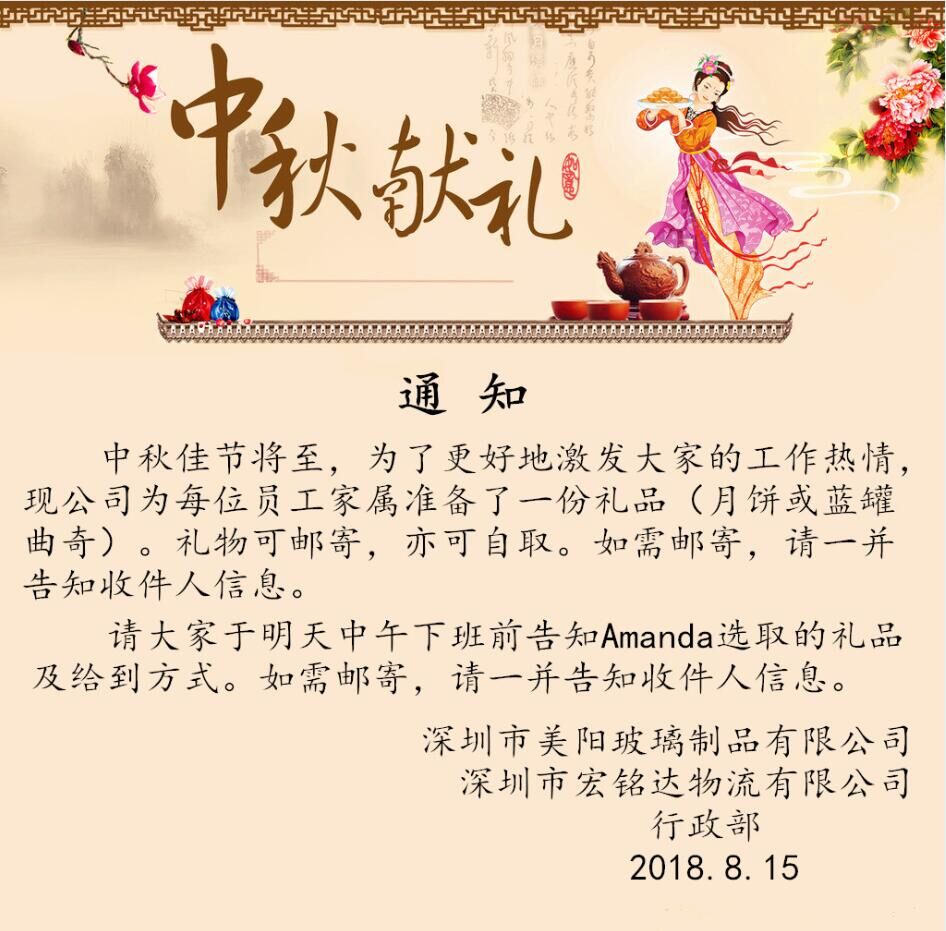 On the occasion of the arrival of the Mid-Autumn festival, Our leader Alice and Frank ,
have prepared the Mid-Autumn gifts to family
Thank them for their support and contribution to the company.


Sunny worldwide logistics is now in a period of steady development and upgrading.
Employees' recognition of corporate culture and values has become the foundation of the company's development.


And the respect of the company to employee individual value and emotional resonance appear particularly important.

So, year after year, your busy, your struggle, your rush, our company will not forget, a box of moon cakes, a greeting, a concern, the gift is light but the affection is heavy!

The warmth is not only fixed on the smiling faces of everyone in the photo, but also melt the moisturizer silently in the heart of every employee!

I wish all the people who live in their hometown and live in other countries but aspire to live far away. Happy holidays and happy reunion!