Which goods are not transportable by sea
Author:Cynthia
Source:Sunny worldwide logistics
Release Date:2018-12-27
Most of the goods can be transported by sea in containers. Do you know which goods are not suitable for container shipping? Nowadays
Sunny worldwide logistics
Just come to science to see which goods are not suitable for container transportation.
According to the National "Regulations on the Development of Certain Issues Concerning China's Container Transport", the goods suitable for container loading are 12 categories, namely, electricity, instruments, small machinery, glass ceramics, handicrafts; printed matter and paper, medicine, tobacco and alcohol Food, daily necessities, chemicals, needle textiles and hardware.
There are several types of shipping that are not suitable for container shipping:
1, fresh goods.
For example, live fish, shrimp, etc., because sea transport is longer in time than other modes of transport. If fresh goods are shipped by container, the goods will deteriorate during transportation.
2. If the weight of the cargo exceeds the maximum weight of the container, the cargo cannot be shipped by container.
3. Extra-sized cargo can't be transported by container. Some large accessories are super high and super wide. These goods can only be transported by bulk carrier on the cabin or deck.
4. Containers are not handled for military transportation. If a military or military enterprise handles container shipping by sea, it shall be handled according to commercial transportation. If the military transport uses its own container, it will no longer be handled according to the container transportation conditions.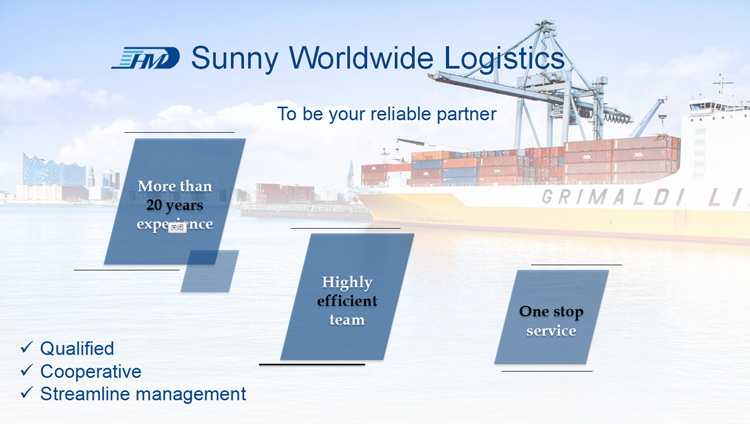 In the transportation of container cargo, in order to ensure the safety of the ship, cargo and box, the appropriate container must be selected according to the nature, type, volume, weight and shape of the cargo; otherwise, not only can the cargo not be carried, but also improperly selected. And cause damage to the goods. Container cargo selection for containers can be considered as follows:
(1) Cleaning goods and contaminated goods: optional grocery containers, ventilated containers, open top containers, refrigerated containers;
(2) Valuable and fragile goods: optional grocery containers;
(3) Refrigerated goods and perishable goods: optional refrigerated containers, ventilated containers, insulated containers;
(4) Bulk cargo: optional bulk containers and tank containers;
(5) Animals and plants: selecting livestock (animal) containers, ventilated containers;
(6) Bulk cargo: choose open top container, frame container, platform container;
(7) Dangerous goods: You can choose grocery containers, frame containers, and reefer containers.