Unbelievable! International logistics become so fast
Author:Anma
Release Date:2019-08-17
With the rise of China's Internet, Chinese online shopping is booming. Nowadays, for Chinese people, at least 8 out of 10 people have online shopping experience. It can be said that online shopping has become a common practice for Chinese people, covering all aspects of our lives. The reason why the popularity of online shopping in China is so high is that it all depends on the "speed of China". In the past, it usually took at least a week to buy or order online. Now, with the rapid development of China's logistics industry,if only every other province, it can be delivered to customers on the same day or the next day. It's far across the province, and now it only takes three days to deliver it. In addition to the acceleration of our domestic logistics transportation, what you do not know is that our Chinese people in the international logistics sector, but also greatly improve the speed of
International logistics
industry.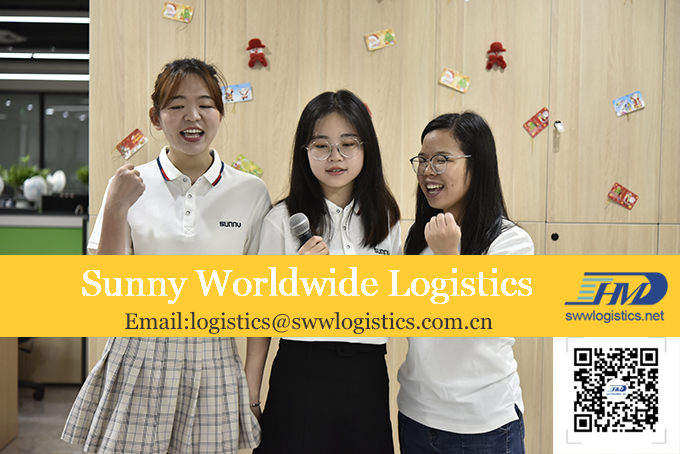 As we all know, the first impression in Chinese people minds is that if we Chinese people want to ship goods from home to abroad, we will think that the international logistics freight is high and the transportation time is also slow. However, in today's article, I wants to tell you that it is not at all. It's only our stereotype that the international logistics freight is so high and the transportation time is so slow. But one thing can not be denied is that international logistics freight is indeed not low, but we must know the shipping distance is so far away, so international logistices freight is higher than domestics logistics freight, it is very reasonable. Moreover, international logistics can be divided into several transport channels, and the freight charges of different transport channels are also different. International logistics includes international express delivery, international air transport, international sea transport and international railway transport. The order of price from high to low is that international air transport is bigger than international express, international express is bigger than international land transport, and international land transport is bigger than international sea transport. Well, now that we have finished the freight price of international logistics, we have to go back to our topic. The speed of international logistics is not so slow now, but a little faster than before. Here is a simple example of how fast international logistics is by sharing the following.
Our company has a colleague who transports a batch of goods to Korea for customers. He choose the international express delivery service of Sunny Worldwide Logistics Company in Shenzhen. His customers'goods will start to delivery in Shenzhen. He Said, he never expected that customers take his goods only spending on three days time, this time is also included customs clearance time. Three days shipping time is very fast for the international logistics, after all before, international shipping time need to take one week to two week time. If we choose Sunny Worldwide Logisitics to ship the cargoi to the United States, it can reach the United States as soon as two days. Therefore, we must say that the speed of international logistics is too faster than your imagine.

If your goods want to go abroad, come and look for it.Sunny Worldwide Logistics!

Company website: www.swwlogistics.net
Company Address: Room 816, Block B, Rongde International Times Square, Henggang Street, Longgang District, Shenzhen
Mobile: 0755-25643421
QQ: 3004972747
E-mail: logistics@swwlogistics.com .cn