Trump announces tariffs on $60bn in Chinese imports
Author:Anna
Source:www.bbc.com
Release Date:2018-04-08
US President Donald Trump has instructed officials to consider a further $100bn (£71.3bn) of tariffs against China, in an escalation of a tense trade stand-off.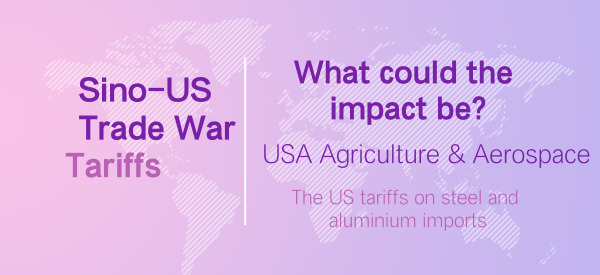 These would be in addition to the $50bn worth of US tariffs already proposed on hundreds of Chinese imports.
China's Ministry of Commerce responded, saying China would "not hesitate to pay any price" to defend its interests.
Tit-for-tat trade moves have unsettled global markets in recent weeks.
The latest US proposal came after China threatened tariffs on 106 key US products.
In response to Mr Trump's latest announcement, Foreign Minister Wang Yi said: "China and the US as two world powers should treat each other on a basis of equality and with respect.
"By waving a big stick of trade sanctions against China, the US has picked a wrong target."
Ministry of Commerce Spokesman Gao Feng said: "We do not want to fight, but we are not afraid to fight a trade war."
He said that if the US side ignores opposition from China and the international community and insists on "unilateralist and protectionist acts," then China will "not hesitate to pay any price, and will definitely strike back resolutely... [to] defend the interests of the country and its people."
Analysts have warned of the risk of a full-blown trade war for the global economy and the markets, and believe ongoing behind-the-scenes negotiations between the two giants are crucial.
Who are the potential losers in a trade war?



US officials had acknowledged the possibility of retaliation from China, but said the Asian giant ultimately had more to lose.
If imposed as described, the US tariffs could lead to higher costs for consumers, while China's retaliation would hit key sectors of the US economy including agriculture and aerospace, analysts say.

China was the third largest market for US exports in 2016 and among the biggest buyers of American corn, pork and aircraft.
China is also the world's biggest consumer of soybeans and consumes about one third of the US crop.
But in news which will come as a relief to US farmers, Friday's announcement did not include the soybeans.