Three months to acquire two freight forwarders, just want to buy and buy for the expansion of this l
Author:Jim
Source:Search network
Release Date:2018-12-08
In the past two years, the entire shipping and freight forwarding industry has increasingly shown the merger and acquisition of "big fish to eat small fish" to increase market share, so that the international freight forwarding mergers and acquisitions that have been on the rise are getting worse!
According to Sogou.com, AIT Worldwide Logistics, a leader in supply chain solutions, announced the acquisition of ConneXion World Cargo, a freight forwarding company based in London with five locations in Asia, Europe and North America, to expand its global presence. The relevant acquisition agreement was finalized on November 30th.
It is reported that this is the second acquisition completed by AIT in the past three months. In October, it acquired WorldFresh Express, a cold chain freight forwarding expert in Los Angeles, and increased its business in the perishable goods field to support long-term strategy. Growth plan.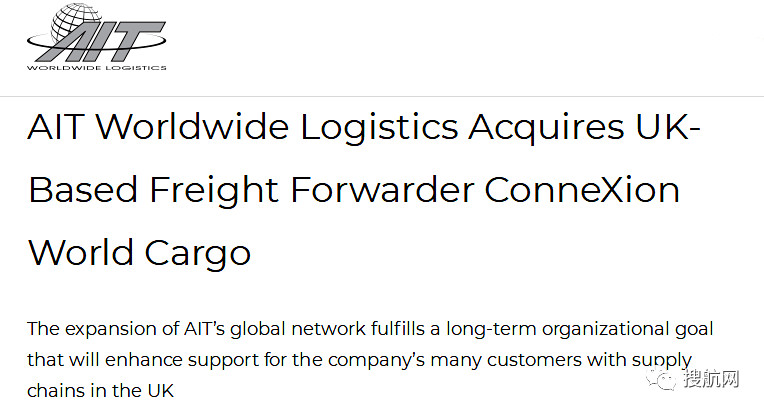 AIT is the leader in supply chain solutions, and according to AIT President and CEO Vaughn Moore, the acquisition of ConneXion will achieve the long-term goal of building a bigger business in the UK market.
He said, "AIT has many customers in the UK and the cargo volume has been very high. In recent years, the company's desire to expand in the UK has become stronger. The acquisition also strengthens the supply chain of AIT customers in the UK, especially in licenses and customs. In terms of their strong local expertise, joining the ConneXion Group to our global team will help alleviate any uncertainty that UK customers may have in the upcoming UK Brexit milestone."
Ray Fennelly, chief information officer at AIT, added, "ConneXion is a great fit for AIT, especially because their corporate culture is very similar to ours. Their management team members have a long term in business, during which they have established orders with customers. An impressive long-term relationship. They are financially stable full-service providers with extensive local relationships and knowledge."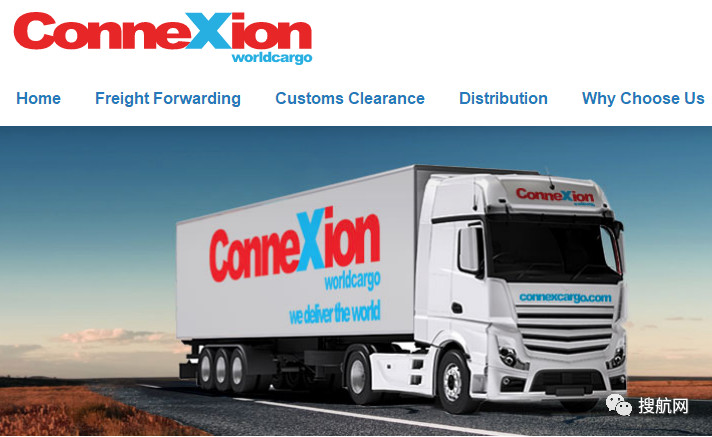 According to Companies House's paper, ConneXion's revenue at the end of May 2018 was slightly above £14 million and its operating profit was only £1.4 million.
ConneXion World Cargo has offices in Halifax, Canada, Hong Kong, China, and Paris, France, and Exeter and Manchester, which will be overseen by Greg Weigel, Executive Vice President, Global Operations, AIT. Terms of the deal have not been announced.
Founded in 1979, AIT Worldwide Logistics is a full-service transportation management provider with a strong global logistics network with more than 50 offices worldwide. By combining a flexible business model with powerful technologies that deliver end-to-end transport visibility, AIT offers a tailor-made supply chain solution for virtually every conceivable industry. By leveraging innovative multi-services with price advantages, AIT solves complex global logistics challenges and helps companies thrive by refocusing their core business objectives.