Sunny Group Annual Meeting Challenge Development Innovation
Author:Cynthia
Source:Sunny worldwide logistics
Release Date:2019-01-29
New year new life. Sunny worldwide logistics
And Sunny Glass also ushered in the annual year-end ceremony. First, the host announced that the party officially started. The chairman of the company, Chairman Alice Yang, took the stage to tell the story of the development of the group. He expressed his gratitude to the customers who supported the Sunny Group, encouraged the employees, and did not forget the initial intention, and went hand in hand, 2019 Sunny. The group's theme is to challenge, develop, innovate, customer-oriented, and refined customer service. At the same time, I would like to express my heartfelt thanks and blessings to all the employees and parents of the staff.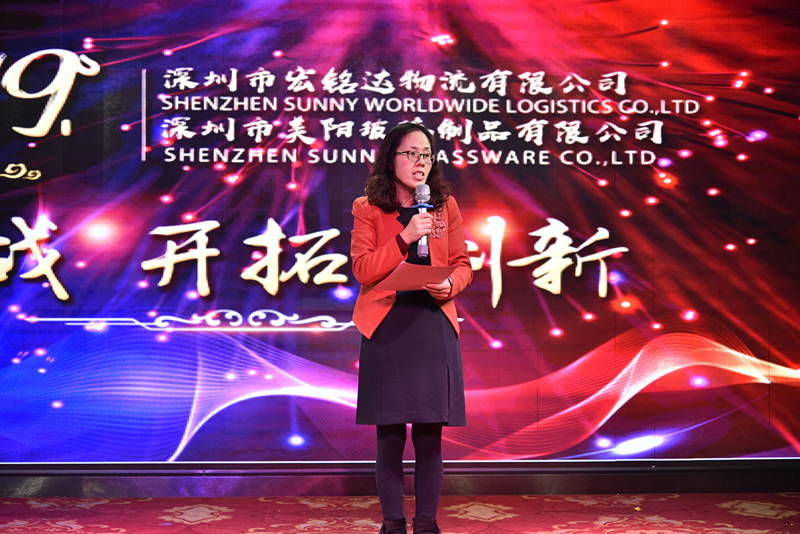 There is no doubt that the road to realizing the dream is not smooth, but fortunately, the Sunny Group has such a group of partners who insist on pursuing their dreams and never give up.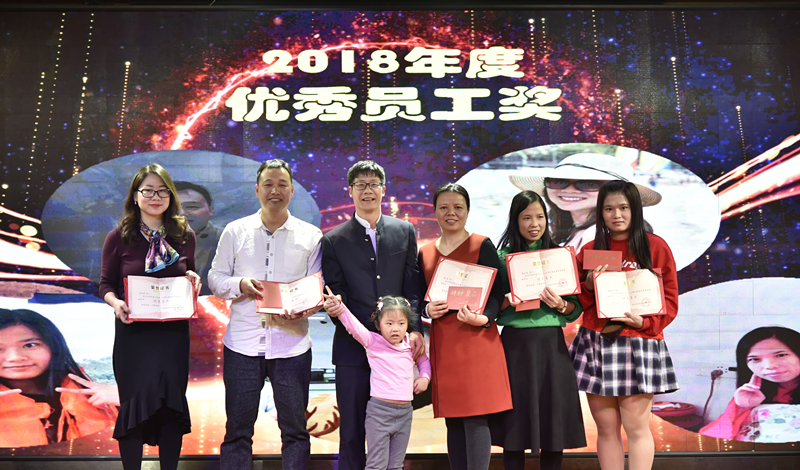 Next is the lottery that we are looking forward to. Let's see which lucky winners win.
Don't be discouraged by the family who won't win, and there is a "Sunshine Award" to comfort you.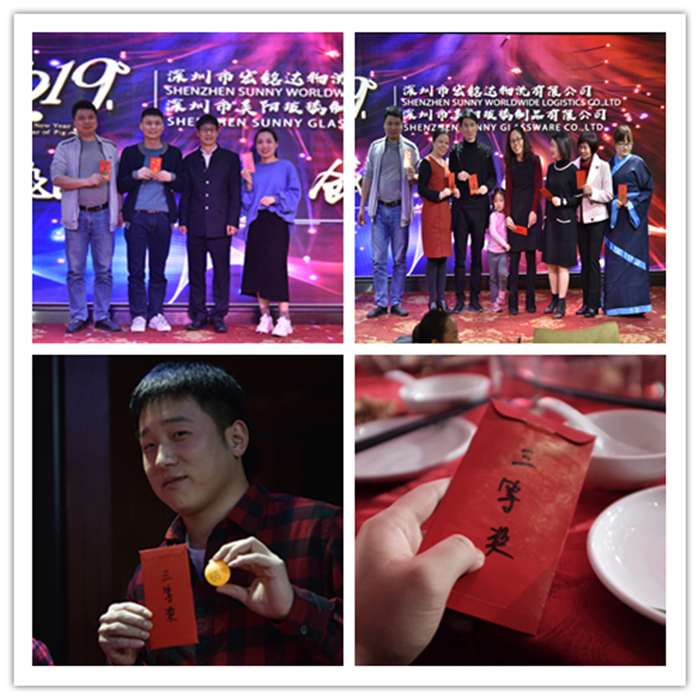 2018, the pot is full, the harvest is full, go home and have a fat year.
The small partners of various departments have brought a variety of different performances, such as the modern guitar singing, the laughter, the carefully prepared songs and dances, and the exciting lottery. Thanks to the versatile Sunny Group friends for presenting such a gorgeous visual feast, thank you!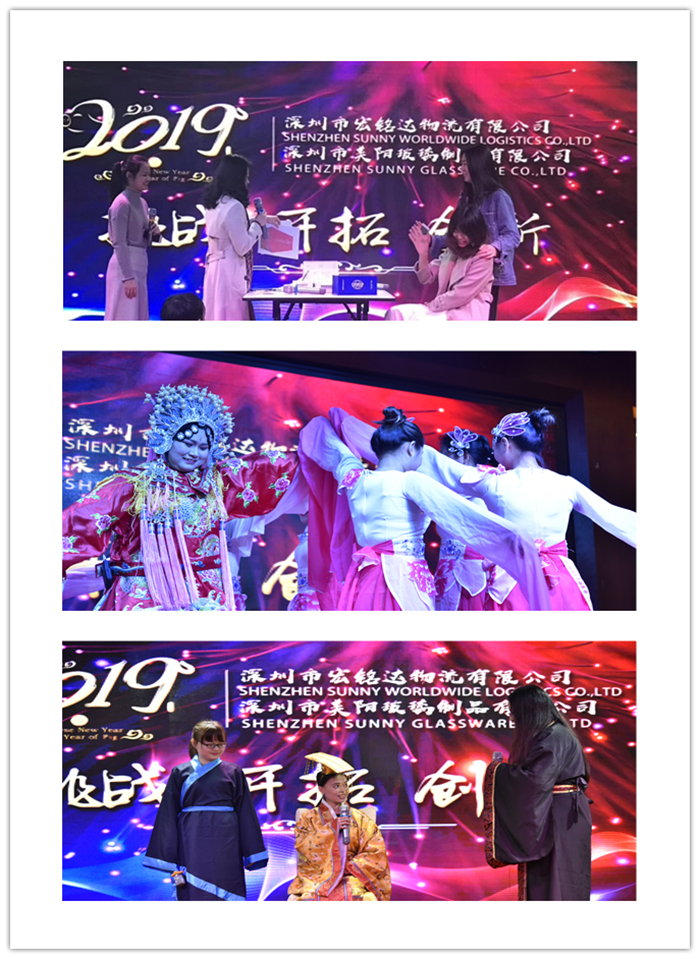 "Hongmingda Hongmingda Logistics Service Global
Global orders in overseas markets are all under the hood
Open the door to Sunny, nothing is impossible.
Going into the door of Sunny, the global order is definitely
Out of Sunny's door, this is a family.
This is what my Hong Mingda is destined to be developed..."
SunnyGroup Annual Meeting - Challenge, Development, Innovation
The lyrics written by our talented Michael, Alvin sang "The Song for Sunny worldwide logistics", the lyrics are sincere, expressing love for Hong Mingda Logistics, and also thank you for your leadership of Yang Jie, Lin Jie and Liu Jie. And care for us, with lyrics attached.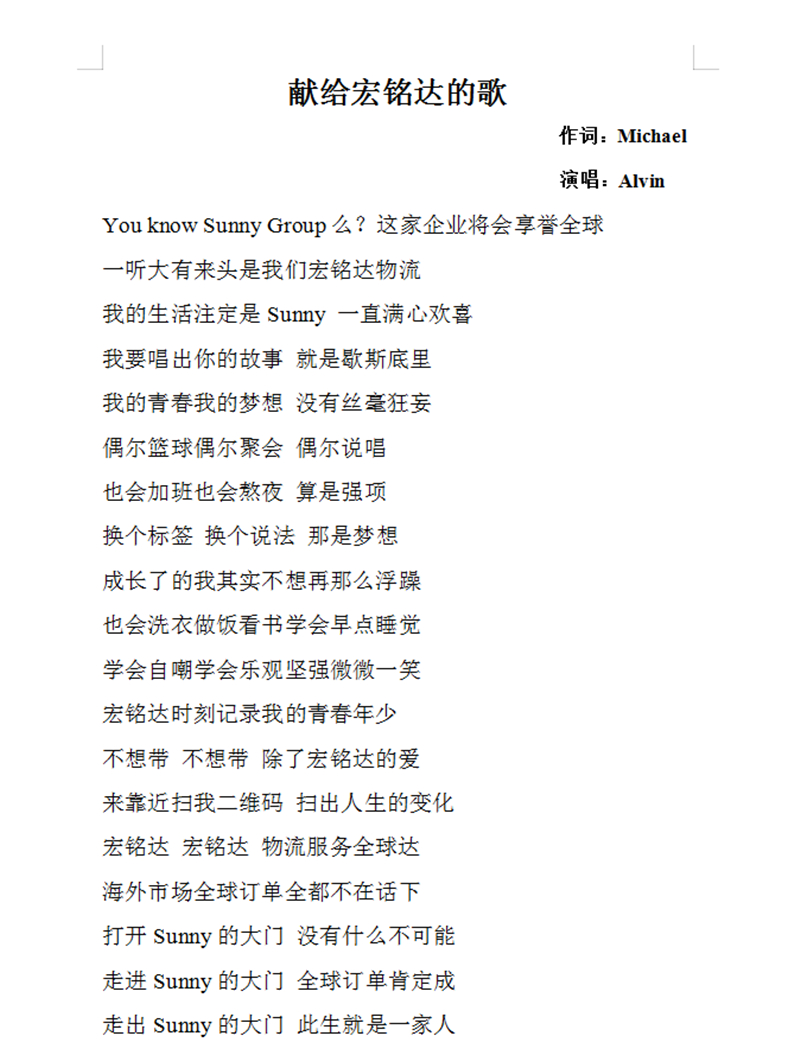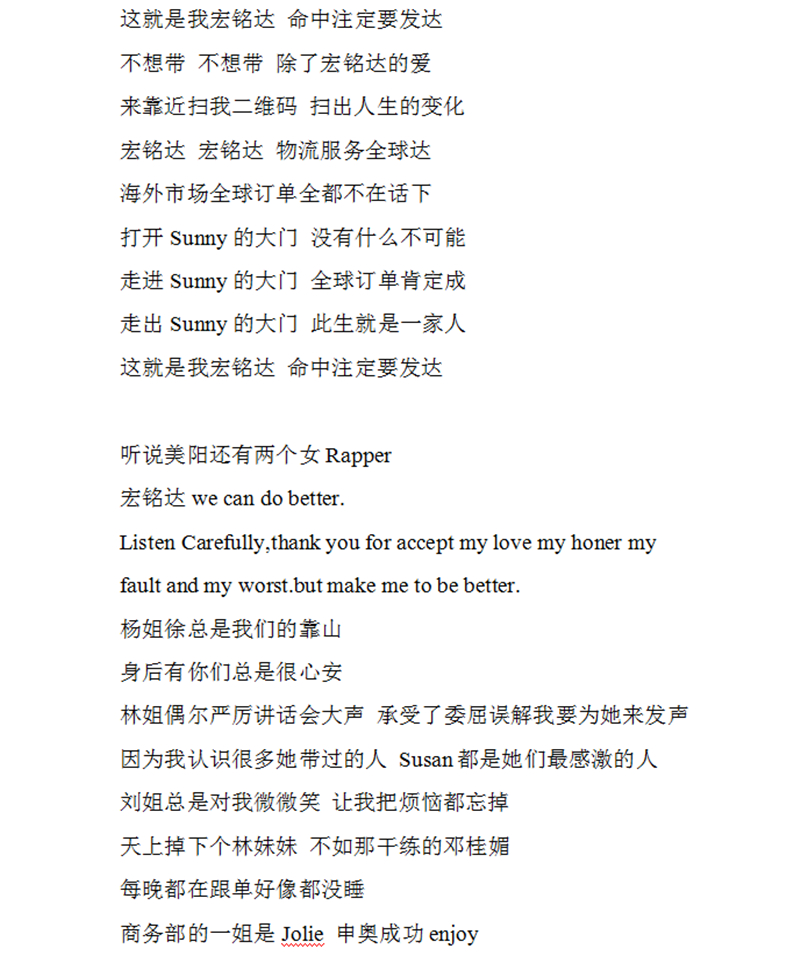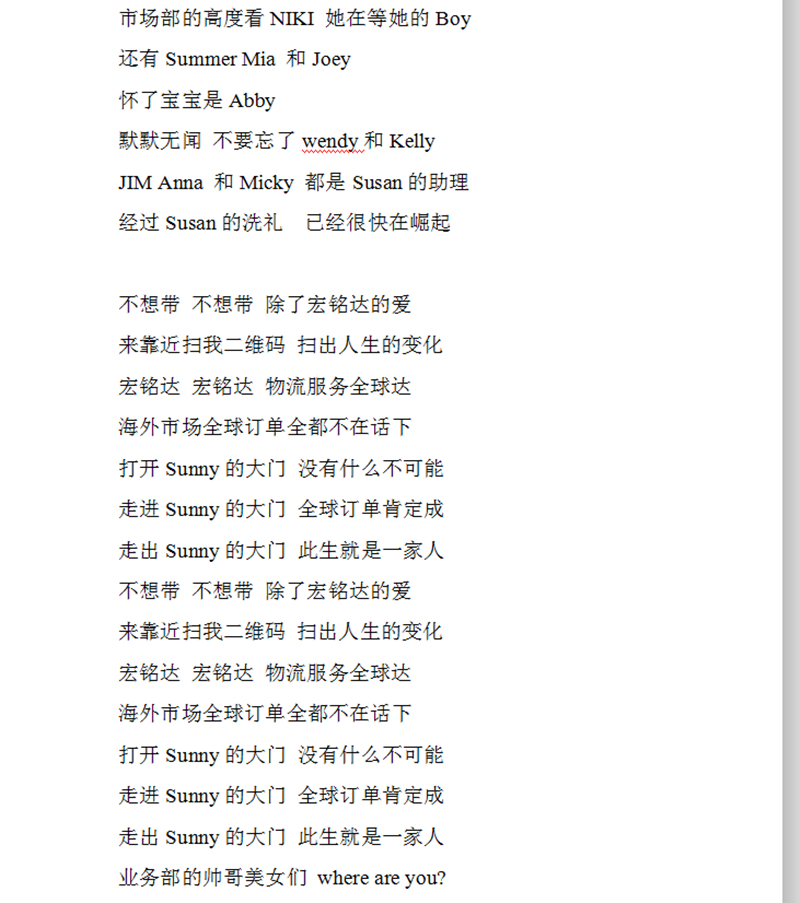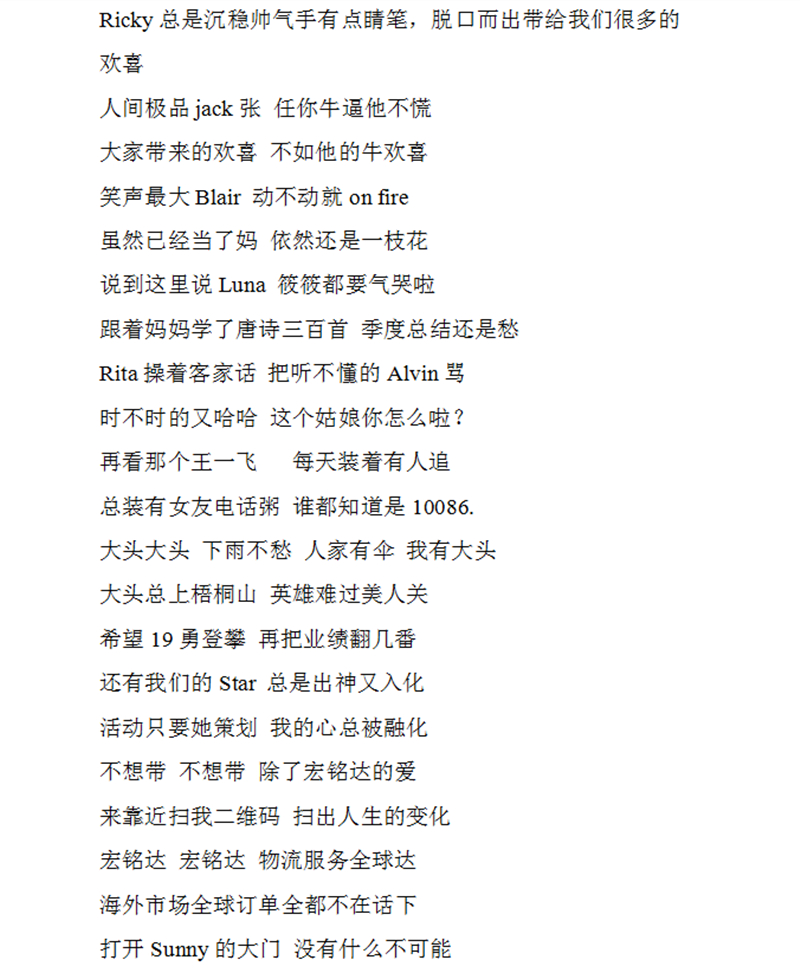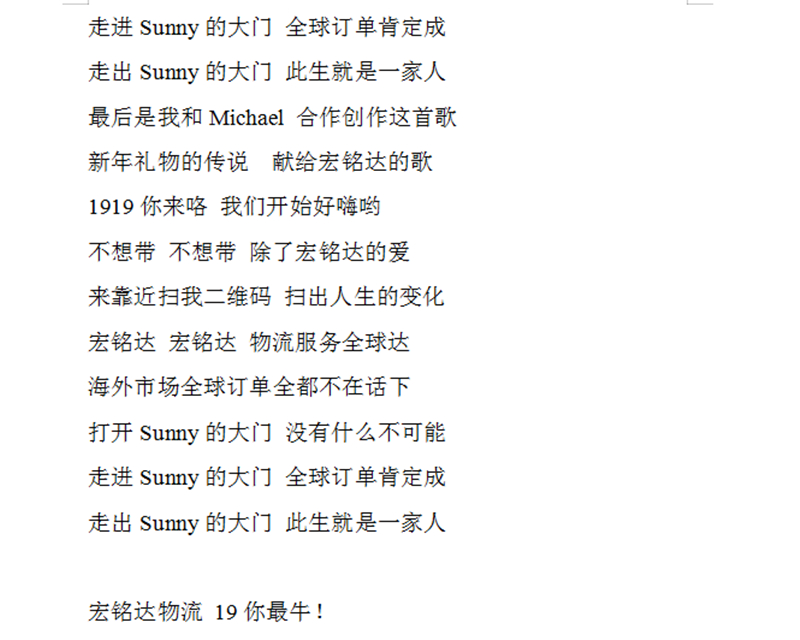 The family expressed their expectations for 2019, and toasted each other, thanked each other, and talked about the New Year plan. The annual meeting ended in joy and laughter. In the new year, the Sunny Group will continue to struggle to bring the theme of 2019 – challenge, development and innovation to the utmost. Let us look forward to it, tomorrow will be even better.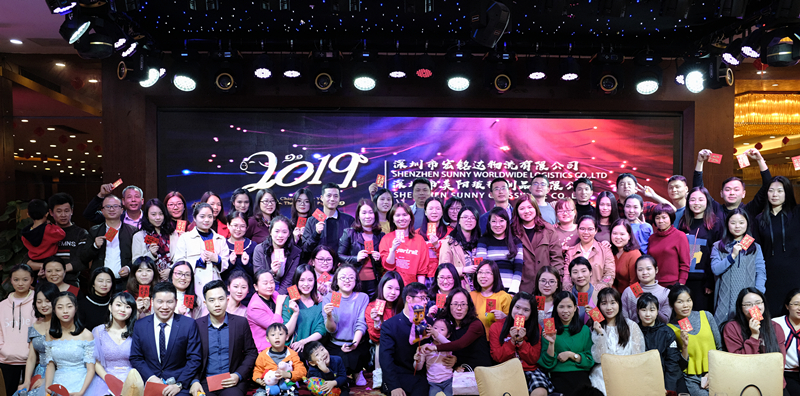 Warm reminder, the holiday time of our Sunny worldwide logistics is
February 3rd - February 11th rest of staff rest
On February 12th (the eighth day) all employees resumed formal work
I wish you all the money, the "pig" thing goes well, remember to find us to ship.