Sunny Worldwide Logistics want to create more benefits for you.
Author:Blair
Source:Sunny Worldwide Logistics
Release Date:2019-05-31
Sunny Worldwide Logistics
is a shipping company established
in 1998
, that is already
21 years
' experience till 2019 . It also becomes a company with owning self-assets of more than 1800 square meters office in Shenzhen from a workshop at origin. Our services also cover
Sea shipping
( FCL /LCL ) ,
Air shipping
,
Train transporting
,
trucking & customs clearance service
, warehousing ,
kinds of certificate
etc. ,from any place in China to Worldwide.
I( - Blair) really want to introduce more about how strong of our services, but I want to introduce how reliable of our people more.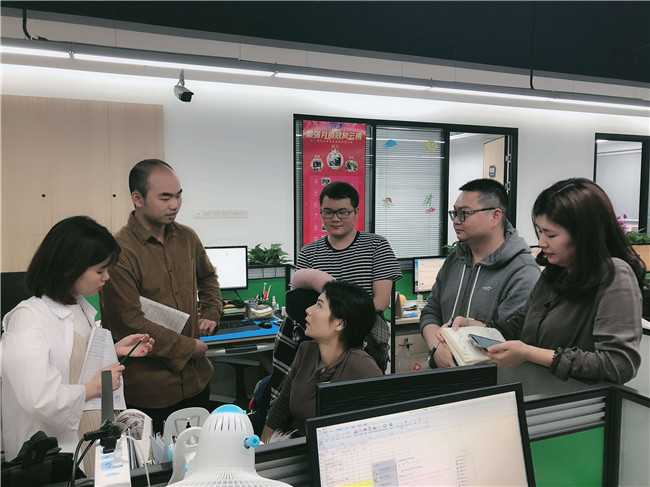 We have more than 80 employees now including sales department / customer service department / operating / marketing / account department. Although it is not a very large scale , but employees worked here with 5~8 years in average , this is hard to compare of any other shipping companies like us.
We deeply think "service " we offer is the most important thing in the industry & also to every customer. Sunny people is not only professional of their skilled experience, but also our responsibility & sense of service , below are how Sunny people understand of the "service " & how they usually serve for their customers :
" Offer customized shipping methods to every customer , make customers feel excellent of us is our goal " ----- Ricky
" Excavate of the service till the deepest , being a partner of our customers that will be never replaced of " --- Michael
" Service is the best brand of us , always remember to create more and more value for customers " -----Jack
" Think more and deeper than customers , growing up together with customers " --- Luna
" Be earnest , be patient to every customer , to be a shipping agency that deserve customers' trust & make customers relived to pass their shipments to us " --- Jane
To be an shipping agent , we not only regard customers as our business partner, but also regard them as friends of us, we treat every customer sincerely and we also feel a lot of happiness when cargo reach the destination smoothly.
Just as my colleague Susan says " Everytime,I always feel relax and happy when customer inform me that they do received the goods well. Trusting each other is the most important thing when business. "

Sunny Worldwide Logistics people will always keep improving and do our best to be professional and high efficiency , your approval is our biggest power.Welcome to know more about us , welcome to contact us .