Sudden! Kenya denies CCIC certification of Chinese inspection agencies, and export companies have pa
Author:Alvin
Source:HKSG-GRUP
Release Date:2018-10-11
Sudden! Kenya denies CCIC certification of Chinese inspection agencies, and export companies have paid attention!
On October 3, 2018, Kenyan Minister of Industry and Trade Peter Munia, Finance Minister Henry Rotic, and Deputy Minister of Industry Betty Miner announced a suspension of cooperation with the two inspection agencies at a joint press conference in Nairobi. The two institutions are China Inspection and Certification Group (CCIC) and SGS Far East. A fine of several million shillings will be imposed.
Foreign trade friends who have exported to Kenya have noticed that if they have done the COC certificate of these two institutions, they need to do it again! Be sure to pay attention to it so as not to cause unnecessary losses!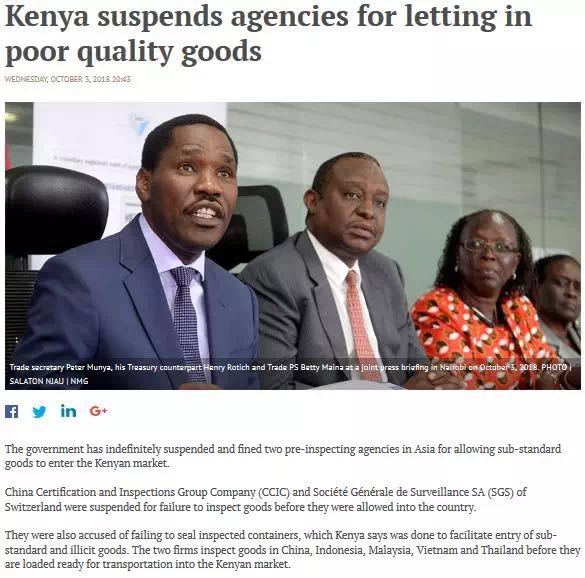 ▲ Foreign media reports
The Kenyan government has suspended the qualifications of two quality pre-qualification agencies in the Asian market in an indefinite period and will impose fines on the entry of non-conforming goods into the Kenyan market. China Inspection and Certification Corporation (CCIC) and Swiss SGS (Societe Generale de Surveillance SA, SGS) were suspended for service because they did not carry out the required compliance inspection before the goods were shipped.
They were also accused of failing to seal the containers they had inspected, and the Kenyan side believed that this was to facilitate the entry of substandard and illegal goods. The two companies inspected the goods in China, Indonesia, Malaysia, Vietnam and Thailand and then shipped the goods to the Kenyan market.
CCIC and SGS violated the provisions of Law No. 127 (No. 128), which requires the Kenya Bureau of Standards (Kebs) to designate all inspection agencies to issue certificates of conformity for goods that meet the relevant standards in Kenya.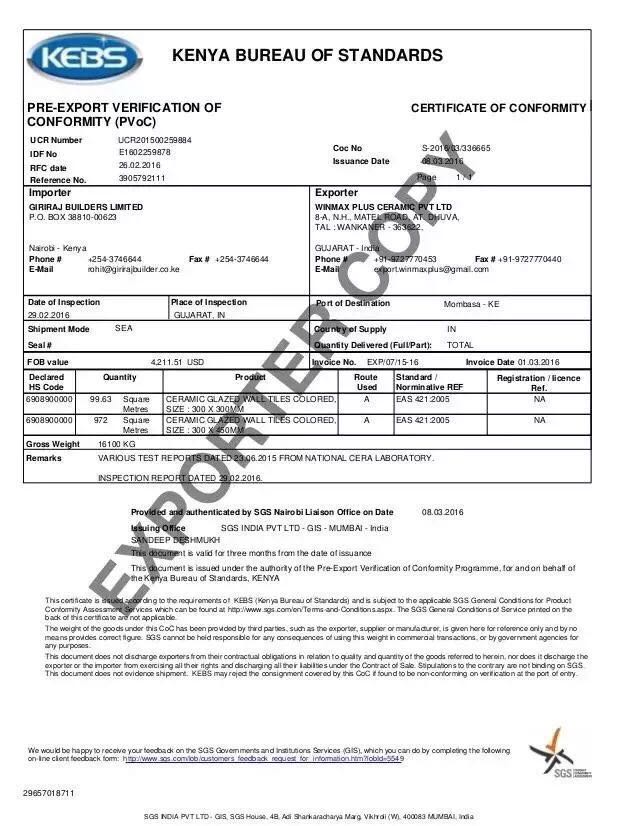 Peter Munya, minister of industry and trade, said the fine was a few million shillings, but he declined to give a specific amount. "In the face of serious non-compliance, the government suspended the services of the two companies. These bans came into force immediately, with the aim of enabling the affected companies to take corrective measures. Minister Munia added that the government is reviewing relevant laws, including Any contractor who violates the contractual obligations shall impose criminal sanctions and conduct criminal proceedings in the event of the use of these products to cause harm to the public.
Kenya began implementing the Pre-Export Standards Compliance Verification Program (PVoC) on September 29, 2005. Products in the PVoC catalog must be awarded a Certificate of Conformity (COC) prior to shipment and will be provided to Kenya Customs upon arrival, otherwise they will not be able to enter the country. The Kenya Bureau of Standards (Kebs) has signed contracts with Cotecna Inspection SA, Veritas Bureau, Intertek International Ltd to inspect shipments from all over the world to Kenya based on the pre-export compliance verification program. After China Inspection and Certification Group and SGS Far East were suspended from related businesses, the goods currently exported to Kenya only accept the COC certificate issued by these institutions.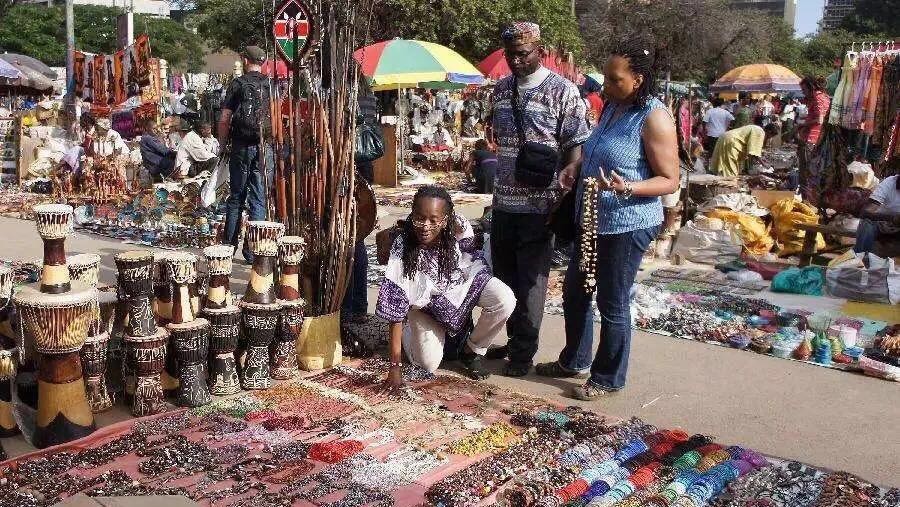 Tips
China's CCIC and SGS Far East have been banned from the COC business by the Kenya Bureau of Standards. The Kenya Bureau of Standards has not yet recognized China's CCIC and SGS Far East (1, Japan 2, Korea (North and South) 3, Indonesia 4, Malaysia 5, Philippines 6 , COC certificate issued by Thailand 7, Singapore 8, Vietnam 9, Cambodia). All goods exported to Kenya are subject to a COC certificate, including goods that did not previously require certification. For subsequent shipments to Kenya, the accredited institutions are: BV, ITS, and authorized Chinese SGS.