Strikes, Saigang, Traffic Controls... Exports to these countries must be careful!
Author:Anna
Source:m.shippingazette.com
Release Date:2018-06-05
Strikes, Saigang, Traffic Controls... Exports to these countries must be careful!
Recently, some parts of the world are messy!
Recently, there are foreign trade and freight forwarding companies that exported to Vietnam, Canada, India, Brazil, Portugal, Russia and other places!
In these countries, port strikes, port congestions and other situations may affect the normal import and export of goods. Please be careful!
Vietnam
The largest terminal in Ho Chi Minh, Cat Lai
Since China banned the import of foreign waste, the Tan Cang-Cai Mep International Terminal (TCIT) and the Tan Cang-Cat Lai Terminal (Cat Lai) in Viet Nam have been almost inundated by foreign waste, causing congestion in the port area. . Based on this, Vietnam decided to suspend the import of waste plastics since mid-June, while limiting the import of waste paper.
Since 2018, the Vietnam Container Terminal has handled thousands of foreign garbage containers, resulting in the "supply shortage" of Gloria Port, and more than 1,000 containers have been stranded at the Gemei International Port Terminal due to congestion at Gloria Port.
The port congestion not only had a negative impact on the terminal's own operations and business activities, but also affected the interests of the shipping company and its customers.
Therefore, after June 15th, if a container ship is to be unloaded at a TCIT or TCTT terminal, before the ship arrives at the port, it needs to provide a valid permit and a written commitment with the date of delivery. Otherwise, it is not allowed to unload.
From June 25th to October 15th, the new port of Gaimei International Port in Viet Nam stopped accepting containers filled with waste plastics imported from other ports, but if the customer can provide a valid import license and written date with the date of delivery As promised, the port will continue to receive such imported containers with waste paper.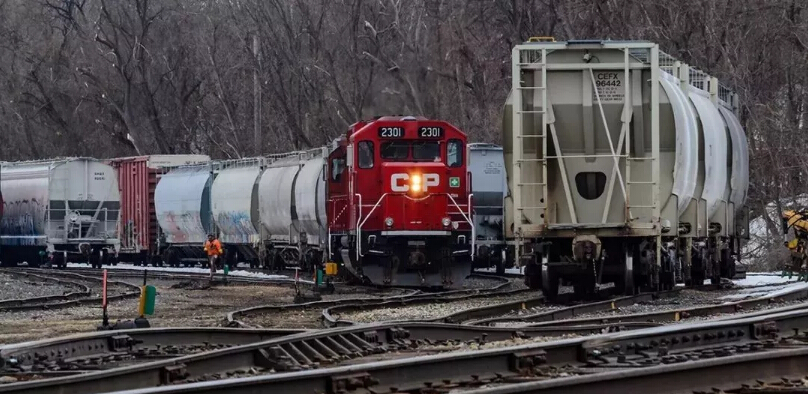 Canada
May 31 resumed operations across Canada, but it will take time before it fully returns to normal
On May 26, the union issued a statement in which members of the trade unions of the Canadian Pacific Railroad Co. (CP) conductors and locomotive engineers were preparing to strike. It reached a tentative four-year agreement with the Teamsters Canada Rail Conference to end the strike that began on May 29.
Teamsters said in an e-mail statement that it will resume operations in all parts of Canada on May 31st at 6am. The union said that the agreement covers about 3,000 command and locomotive engineers.
India
It is comforting that the 12 major ports in India were originally scheduled to strike on May 28 for a day and the indefinite strike from June 1 was postponed until June 20. This period saw the negotiation between the dock workers and the relevant departments. Hopefully it will be like last year, and it will be cancelled after being dragged on.