Ocean Alliance releases 2020 routes, involving 320 ships on 39 routes
Author:Chelsea
Source:Seabay
Release Date:2020-01-11
A few days ago, the Ocean Alliance released route products for 2020. Based on 2019, it will continue to improve and optimize the route layout. It will invest about 320 ships with a total capacity of about 3.76 million TEU and 39 route services (including 1 Trans-Atlantic routes).
They are:
7 routes from Asia to Northwest
4 Asian routes to and from the Mediterranean
19 trans-Pacific routes, including 12 US-West routes, 7 US East and US Gulf routes
3 transatlantic routes
4 Far East to and from Persian Gulf routes
2 Far East round-trip Red Sea routes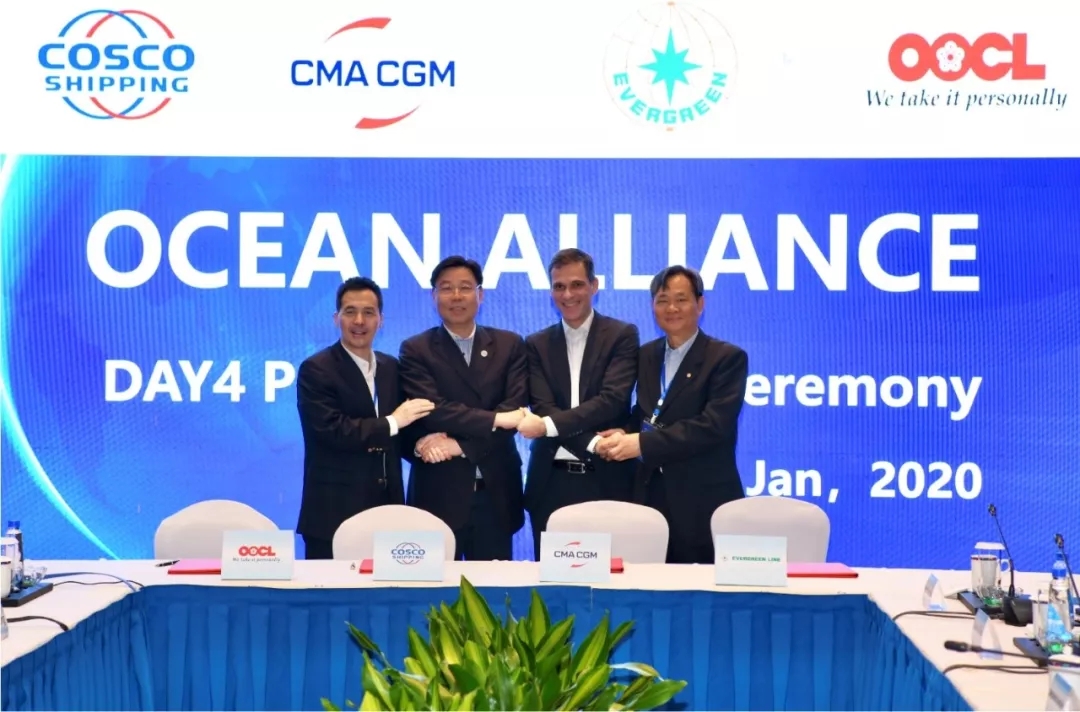 ▌7 Far East to Northwest and North Europe routes, seeking progress while maintaining stability:

The Ocean Alliance maintains 7 groups of direct routes to Northwest Europe and Northwest, providing the products with the highest frequency and the widest coverage, and relying on the advantage of resources in transit ports such as Zeebrugge, Rotterdam, Gdansk and its own branch network services to provide a more complete Network coverage, providing customers with diversified choices with higher frequency, faster delivery time and more stable services, providing efficient and convenient access to Bilbao, Spain, Ireland, the Baltic Sea, Sweden, Denmark, Poland, Lithuania and other countries , And the overall layout of Finland, Russia and other countries.



AEU1: Shanghai-Ningbo-Xiamen-Yantian-Singapore-Suez Canal-Felixstowe-Zeebrugge-Gdansk-Wilhelmshaven-Piraeus-Suez Canal-Singapore-Yantian-Shanghai



AEU3: Tianjin-Dalian-Qingdao-Shanghai-Ningbo-Singapore-Suez Canal-Piraeus-Rotterdam-Hamburg-Antwerp-Rotterdam-Suez Canal-Shanghai-Tianjin



AEU7: Xiamen-Nansha-Hong Kong-Yantian-Geme-Port Klang-Suez Canal-Piraeus-Hamburg-Rotterdam-Zeebrugge-Felixstowe-Suez Canal-Singapore-Hong Kong-Xiamen



AEU2: Tianjin-Busan-Ningbo-Shanghai-Yantian-Singapore-Suez Canal-Southampton-Dunkirk-Hamburg-Rotterdam-Southampton-Algeciras-Suez Canal-Klang-Tianjin



AEU6: Qingdao-Ningbo-Shanghai-Yantian-Singapore-Suez Canal-Algeciras-Le Havre-Rotterdam-Antwerp-Le Havre-Malta-Suez Canal-Jeddah-Jebel Ali-Port Klang -Qingdao



AEU5: Kaohsiung-Qingdao-Shanghai-Ningbo-Taipei-Yantian-Tanjung Parapas-Suez Canal-Rotterdam-Felixstowe-Hamburg-Rotterdam-Suez Canal-Colombo-Tanjung Parapas-Kaohsiung



AEU9: Ningbo-Shanghai-Kaohsiung-Yantian-Singapore-Colombo-Suez Canal-Antwerp-Hamburg-Rotterdam-Suez Canal-Klang-Ningbo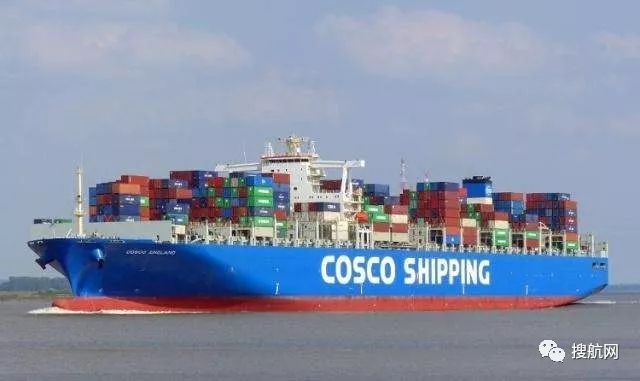 ▌4 Far East and Mediterranean routes, we optimize the layout:

The Ocean Alliance provides 4 sets of direct routes from the Far East to the Mediterranean: 2 sets of Diwest dedicated lines provide competitive delivery times to and from Spain, Italy and southern France, 1 set of Adriatic special lines and the only Black Sea direct route in the market, comprehensively And differentiated coverage continues to maintain distinctive services.

At the same time, by increasing the layout of the branch line via the port of Piraeus, we will further improve our branch network service coverage in the Mediterranean region and the China-Europe land and sea express service, and continue to provide efficient, convenient, and multi-frequency North-to-Czech and Hungary The developed network extends inland to Egypt in the south, Spain in the west, and Turkey in the east, and will be added to the special lines in Israel and North Africa to ensure smooth service and better transit.



AEM1: Qingdao-Shanghai-Ningbo-Kaohsiung-Hong Kong-Yantian-Singapore-Suez Canal-Piraeus-La Spezia-Genoa-Foss-Valencia-Piraeus-Suez Canal-Colombo -Singapore-Hong Kong-Qingdao



AEM2: Qingdao-Busan-Shanghai-Ningbo-Nansha-Yantian-Singapore-Suez Canal-Malta-Valencia-Barcelona-Foss-Genoa-Malta-Beirut-Suez Canal-Jeddah-Jebel Ali-Klang-Xiamen -Qingdao



AEM3: Busan-Shanghai-Ningbo-Xiamen-Chiwan-Singapore-Suez Canal-Port Said-Beirut-Izmit-Ambali-Constanta-Odessa-Piraeus-Said Port-Suez Canal-Jeddah-Klang-Busan



AEM6: Shanghai-Ningbo-Busan-Chiwan-Singapore-Suez Canal-Malta-Koper-Trieste-Rijeka-Port Said-Suez Canal-Jeddah-Klang-Chiwan-Shanghai

▌8 Far East to Southwest US routes, diversified high-quality services:

The direct flight service covers all major ports in China, Japan, South Korea and Southeast Asia, with complete coverage in the western United States, with direct services from Long Beach, Los Angeles, Oakland, Tacoma and Prince Harbor; it provides high-frequency services at major ports in South China, providing 4 services per week; 3 services per week at major ports in East and North China; 1 service per week at major ports in Southeast Asia. Sub-regional express service allows us to provide market-leading delivery services in each region, providing customers with the fastest shipping solutions.



AAS2: Fuqing-Nansha-Yantian-Xiamen-Los Angeles-Fuqing



CEN: Tianjin-Qingdao-Shanghai-Prince Harbor-Los Angeles-Oakland-Tianjin



SEA2: (AWE5) -Klang-Singapore-Linchaban-Gayme-Yantian-Los Angeles-Oakland-Yantian- (AWE5)



AAC2: Qingdao-Shanghai-Ningbo-Los Angeles-Oakland-Tokyo-Qingdao



AAS: Kaohsiung-Gaimei-Hong Kong-Yantian-Kaohsiung-Long Beach-Kaohsiung



AAS3: Taipei-Xiamen-Yantian-Los Angeles-Oakland-Taipei



AAS4: Hong Kong-Yantian-Kaohsiung-Taipei-Los Angeles-Oakland-Tacoma-Kaohsiung-Yantian



AAC4: Ningbo-Shanghai-Busan-Long Beach-Busan-Ningbo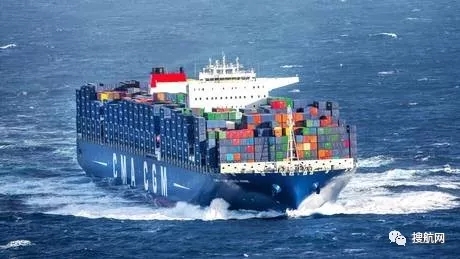 ▌4 Far East to Northwest US routes with comprehensive service coverage:
The direct route service covers major ports in China, Japan, and South Korea. The US and western regions have comprehensive coverage, with direct services from Prince Harbor, Vancouver, Tacoma, and Seattle. Each of the four route services has its focus. Prince Harbor West, EPNW Tacoma and West Vancouver OPNW Vancouver.
Each has its own emphasis on the US-West port sequence and the comprehensive Far East port port, which makes the product advantages obvious, efficient and orderly operation, and provides customers with reliable transportation services.
MPNW: (MEX4)-Yantian-Xiamen-Ningbo-Shanghai-Busan-Seattle-Vancouver-Qingdao-(MEX4)
CPNW: Hong Kong-Yantian-Ningbo-Shanghai-Prince Harbor-Vancouver-Shanghai-Hong Kong
EPNW: Shanghai-Ningbo-Kaohsiung-Yantian-Tacoma-Vancouver-Tokyo-Osaka-Qingdao-Shanghai
OPNW: Shekou-Hong Kong-Yantian-Kaohsiung-Vancouver-Seattle-Busan-Kaohsiung-Shekou
▌7 Far East and North America and Gulf routes with excellent service quality:
The direct service covers major ports in China, South Korea, and Southeast Asia, with comprehensive coverage in the East and North America. It has direct services such as New York, Norfolk, Savannah, Charleston, Houston, and Tampa; 7 routes include 5 East Coast Services and 2 Gulf Services.
The five groups of East American services have their advantages, including one group of East China to New York Express and one group of East China to New York Express, one group of South China to New York Express and one group of South China to New York Express and one group of Southeast Asia to New York Express. Flight. Two sets of US Gulf services include one group of South China to US Gulf Express and one group of East China to US Gulf Express. Our US East Coast route provides customers with reliable services with fast service, stable schedules, wide coverage and high frequency.
AWE1: Qingdao-Ningbo-Shanghai-Busan-Cologne-Savannah-Charleston-Boston-New York-Cologne-Qingdao
AWE2: Qingdao-Ningbo-Shanghai-Busan-New York-Norfolk-Savana-Qingdao
AWE3: Xiamen-Kaohsiung-Hong Kong-Yantian-Cologne-Savannah-New York-Norfolk-Baltimore-Xiamen
AWE4: Gaime-Hong Kong-Yantian-Xiamen-Shanghai-Cologne-New York-Savannah-Charleston-Gaime
AWE5: (SEA2)-Yantian-Gaime-Singapore-Klang-Colombo-Halifax-New York-Norfolk-Savannah-Charleston-Klang-(SEA2)
GME: Shanghai-Ningbo-Xiamen-Yantian-Houston-Mobile-Tampa-Shanghai
GME2: Singapore-Hong Kong-Shekou-Ningbo-Shanghai-Busan-Houston-Mobile-New Orleans-Tampa-Miami-Singapore
▌3 transatlantic routes with excellent service quality:
The routes cover major ports in Europe and the United States; provide comprehensive and differentiated route services, with direct services from Europe to New York, Savannah, Charleston, Houston, and Miami, and continuously improve the customer experience, and always focus To provide customers with a wider, better, faster and more stable route products.
MENA (outside the league): Fosse-Genoa-La Spezia-Barcelona-Valencia-New York-Norfolk-Savannah-Miami-Algeciras-Foss
TAE: Southampton-Antwerp-Rotterdam-Bremerhaven-Le Havre-New York-Norfolk-Savannah-Charleston-Southampton
EAG: Le Havre-Antwerp-Rotterdam-Bremerhaven-Charleston-Miami-Veracruz-Altamira-Houston-New Orleans-Le Havre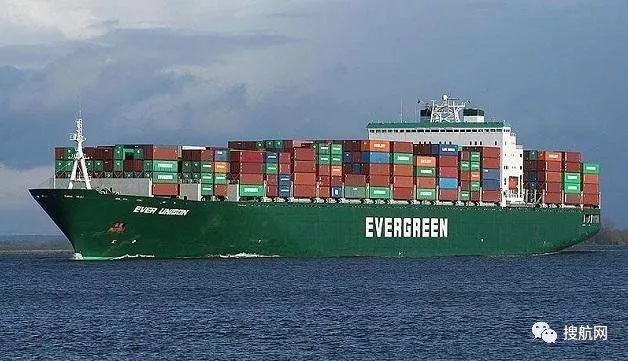 ▌4 routes from the Far East to the Middle East, leading the market trend:

Direct flight services cover all major ports in China and Southeast Asia, with complete coverage in the Middle East, with direct services such as Jubail, Bahrain, Suhar, Hamad, Umm Qasar; provide high-frequency services in East China and The main ports in South China provide 4 weekly services with sufficient supply of cabins. The destination port Jebel Ali has 4 weekly services, and Dammam has 3 weekly services.

Relying on Abu Dhabi's transit hub, it covers all Middle Eastern countries such as Kuwait, Iraq, and Oman. We offer market-leading delivery times and provide our customers with the fastest shipping solutions.



MEX: Qingdao-Shanghai-Ningbo-Nansha-Singapore-Jebel Ali-Abu Dhabi-Dammam-Abu Dhabi-Klang-Qingdao



MEX2: Lianyungang-Qingdao-Shanghai-Hong Kong-Shekou-Singapore-Jebel Ali-Hamad-Dammam-Jubail-Abu Dhabi-Singapore-Nansha-Lianyungang



MEX4: (MPNW)-Qingdao-Ningbo-Shekou-Singapore-Jebel Ali-Dammam-Bahrain-Sohar-Singapore-(MPNW)



MEX5: Shanghai-Ningbo-Taipei-Shekou-Tanjung Parapas-Klang-Jebe Ali-Umksar-Jebe Ali-Klang-Hong Kong-Shanghai

▌2 Far East routes to and from the Red Sea, covering a wide range of services:

The routes cover major ports in China and Southeast Asia; provide comprehensive and differentiated route services, and have direct services from Jeddah, Sokana, Aqaba, Djibouti to continuously improve the customer experience. As a major transit port, Jeddah provides network coverage to the main ports in the Red Sea region, covering Aden, Yemen and Hodeida.



RES1: Tianjin-Qingdao-Ningbo-Nansha-Shekou-Singapore-Jeddah-Sokana-Aqaba-Jeddah-Klang-Ningbo-Tianjin



RES2: Shanghai-Ningbo-Taipei-Xiamen-Shekou-Singapore-Djibouti-Jeddah-Sokana-Aqaba-Djibouti-Singapore-Shanghai