ONE Shipping Company come back to Market on 4th April, Pink Container Catch People's Eyes
Author:Anna
Source:Http://www.swwlogistics.net/
Release Date:2018-03-31
ONE Shipping Company come back to Market on 4th April, Pink Container Catch People's Eyes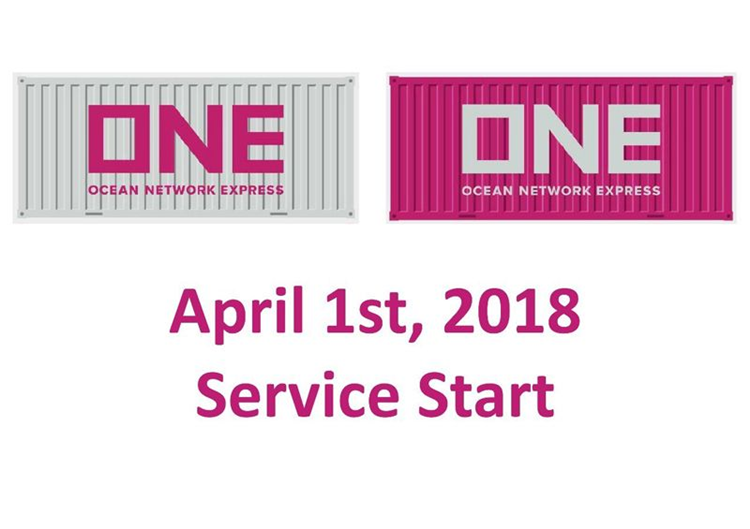 ONE's official website released an announcement that beginning in April of this year, the shipping orders of MOL,KLINE, and NYK were all transitioned to ONE shipping company, and the three Japanese ship owners responded to the market's trend of heating up for the global container. Transport brings with it a revolutionary new concept. At the same time, online booking service will be officially launched in 2018. This is also an important milestone in the development of ONE.
The combined company capacity will reach 1.48 million TEUs, ranking sixth in the global rankings, second only to 1.56 million TEUs in Hapag-Lloyd. It is estimated that the capacity of Ocean Network Express will reach 1.87 million TEU in 2018, which will surpass Hapag-Lloyd. The 33 service networks in cooperation have comprehensively connected 81 major ports in Asia, North Europe, the Mediterranean, North America, Canada, Mexico, Central America, the Caribbean, the Indian subcontinent and the Middle East, strengthening the direct connection of ports to ports. range.
ONE not only grasped the trend of the market and made bold reforms. It also adopted the color of the containers. The pink and pink container was on the line and the wave of young girls became a beautiful landscape on the city road.
Shenzhen Sunny Worldwide Logistics has also increased bookings for ONE shipping company in booking business since April. Welcome to inquire booking.
There is also an advantage in the price of ONE on the market, and the capacity of transportation after the integration has also risen dramatically. There is no need to worry about being thrown away due to lack of accommodation.