New deep-water port to open this month in Haiphong, Vietnam
Author:Alex
Source:Sunny worldwide logistics
Release Date:2018-05-09
New deep-water port to open this month in Haiphong, Vietnam
Company Profile:
Sunny Worldwide Logistics is a full-service domestic and international freight forwarder based in China.
Member of WCA ( World Cargo Alliance) , over the last 16 years, we focus on the reliable customer service and competitive transport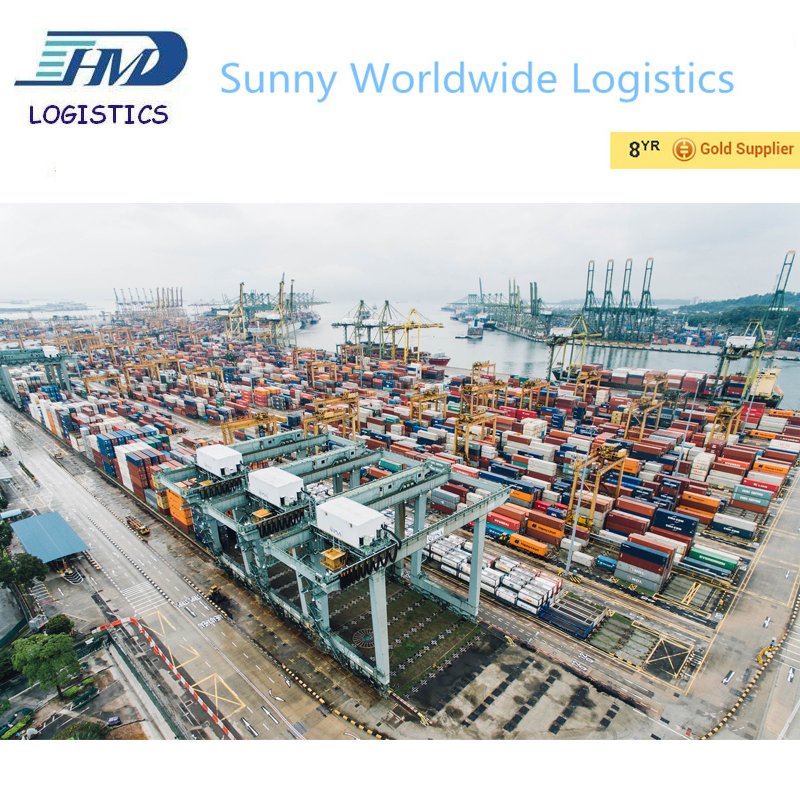 A New deep-water port is to be opened this month in Vietnam's coastal city of Haiphong, marking a step toward becoming a key maritime link in the north and enhancing the country's position in the global supply chain.

Haiphong is already known for its existing port. But the port is located on the River Cam, where the water runs seven metres deep at most, meaning the terminal cannot take large container ships.

The new Lach Huyen International Gateway Port, however, faces the sea, where the water is 14 metres deep. The wharf also doubles that of Haiphong Port at 750 metres long and the facility will house two container cranes as well.

Construction started on Lach Huyen port in 2013, with estimated costs topping US$1 billion. When the first phase is completed on May 13, the port will handle around 300,000 TEU. That number will rise to between 2 million TEU and 3 million TEU in 2019 as capacity develops.

Combined with the existing port's load, Haiphong will be capable of processing approximately 5 million TEU. That would put it on a par with Ho Chi Minh City's port in the south, which handled 5.94 million TEU last year.

Haiphong's shipping capacity still pales in comparison with Singapore Port, the largest in Southeast Asia at 33.66 million TEU. But the city will close in on the likes of Thailand's Laem Chabang port, which manages 7.78 million TEU, reports Nikkei Asian Review.

Other infrastructure projects are complementing Haiphong's port project. A new expressway connecting the port city with the capital Hanoi cuts travel time in half to roughly 90 minutes. Another highway to Quang Ninh province in northeastern Vietnam, home to factories owned by Japanese companies, will open this year.

Prime Minister Nguyen Xuan Phuc, who aims to industrialise the country by 2020, says the Lach Huyen port holds the key to Vietnam's maritime strategy.

Many northern Vietnamese exports that end up in North America and Europe currently go through Singapore or Hong Kong. But MOL plans to open a direct shipping lane from Lach Huyen to North America. The Japanese marine transporter expects the export business to grow under the Trans-Pacific Partnership and other free trade agreements.

The emergence of major port cities in both northern and southern Vietnam is likely to affect the logistics industry throughout mainland Southeast Asia. The East-West Economic Corridor, based on a 1,500km road connection across Vietnam, Laos, Thailand and Myanmar, is now in operation save for some parts of Myanmar. Cross-border land travel in the area has never been easier.

The Association of Southeast Asian Nations has done away with virtually all tariffs among members, and the economic community is looking to improve customs clearance. The East-West Economic Corridor could provide a path for Vietnam to export goods to Laos, eastern Thailand and other places.