Maersk buys Vandegrift to expand customs brokerage business
Author:Alex
Source:Sunny worldwide logistics
Release Date:2019-02-17
Maersk buys Vandegrift to expand customs brokerage business
Company Profile:
Sunny Worldwide Logistics is a full-service domestic and international freight forwarder based in China.
Member of WCA ( World Cargo Alliance) , over the last 16 years, we focus on the reliable customer service and competitive transport.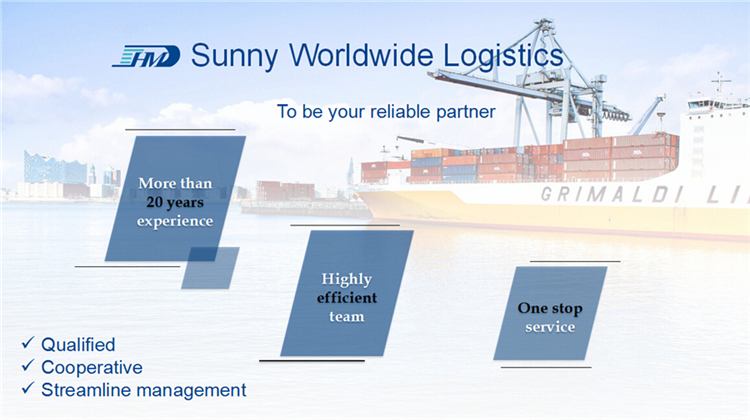 DENMARK's Maersk group has acquired Vandegrift Inc for an undisclosed amount to enhance its customs house brokerage activities in the US and Canada.

By acquiring New Jersey-based Vandegrift, Maersk said it will boost its North American customs staff from 80 to 250 people and add 25 more licensed customs brokers, American Shipper reported.

"Vandegrift's expertise and reputation enables us to place a trusted adviser in front of our customers to design and build individualized customs brokerage and compliance programmes that identify risk and provide solutions.

"This customer advocate role, coupled with our supply chain assets and global scale, creates winning end-to-end solutions for companies intent on competing better in 2019," said Maersk North America regional managing director Narin Phol.

Maersk said the deal will increase the scale of its customs brokerage operation and provide it with additional expertise in areas such as duty drawback, trade compliance, foreign trade zones and customer consulting.

The group was particularly attracted to Vandegrift's information platform given that 70 per cent of its activities with customers are digitised.

Vandegrift has an in-house-developed, real-time, data visibility on-demand report writer called VFI Track that also "houses several other modules including our global classification tool, purchase order management system and vendor compliance portal".

The system was built to deliver clients their data in a quick and concise manner removing the need for expensive customised programming or client IT involvement. Essentially, VFI Track acts an like in-house brokerage reporting software for clients.

Vandegrift works with 720 customers, but just 35 of them account for 60 per cent of its business. Some of its high-profile customers include companies such as J Crew, Puma, Polo, Eddie Bauer, Pepsico and Advanced Auto Parts.