How much do you know about the US Amazon warehouse shipment requirements?
Author:Cynthia
Source:Sunny worlwide logistics
Release Date:2018-07-26
With the rapid development of Amazon's e-commerce in recent years, more and more Chinese foreign traders and freight forwarders have gradually developed into the direction of Amazon.


1.Amazon shipping requirements:
1) Outer box label Uniform one side The outer box label is attached to the blank position in the upper right corner of the side of the outer box. Make sure that each box has a label. The tray label is attached to the four sides of the tray, one for each side.


2) The height of the tray should not exceed 40inch x48inchx72inch (inch) (1 inch =2.54cm) =1x1.2mx1.8m The height of the tray should not exceed 72 inch=180cm 1.8m. The normal height of the support is about 1.6m.


3) The weight of a single pallet does not exceed 1500 lbs (£) = 680kg (1lbs = 0.4536kg)


4) When the tray is placed, do not exceed the edge of the tray by 1x1.2m.


5) Fumigation-free plywood trays for pallets. If it is solid wood, it must be covered with fumigation. Some damaged or otherwise weak materials, Amazon or chipboard trays may be rejected.


The details are as follows: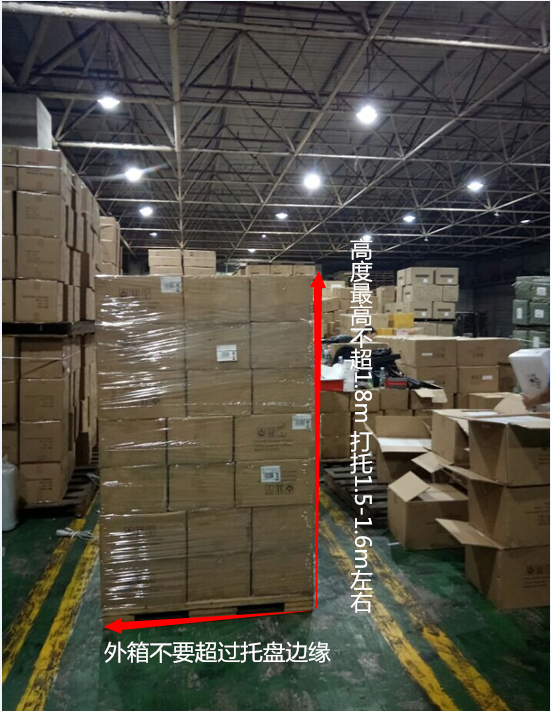 About Amazon Warehouse Reservations


US agent clearance delivery needs AMAZON cargo customers to provide accurate
ARN -Warehouse code- FTW1

Bill of Lading Bill of Lading number - PRIMWW17010226 - provided by freight forwarding (if air is air waybill / courier is express delivery number)

Pallet count (how many trays are hit) -12 Pallets

Carton count (how many items in total) - 501 boxes

Units count-total number of units in the cartons (number of products) 5292 Units
PO List=Amazon refence ID/5CLJQG3M

Need to be provided to the US agent Amazon shipment ID / Amazon reference ID

There are also tariff issues that you are most concerned about:
Tariff payment: not supported (Amazon does not pay customs duties)
Tariff prepayment: The relevant tax prepaid fee, part of the channel has a tax deposit.
Third-party payment tariffs: Be sure to have the relevant account number, and provide the account to confirm the account is true and effective, the handover list, the invoice is indicated, and must be confirmed before the operation before shipment.

Shenzhen Hongmingda Logistics, specializing in providing various logistics solutions, please consult for details.
Sunny worldwide logistics
.