Attention of Sunny worldwide logistics Logistics Knowledge Sharing Delivery to Amazon Warehouse
Author:Cynthia
Source:Sunny worldwide logistics
Release Date:2018-11-28
Sunny worldwide logistics has been frequently asked about sending express to
Amazon warehouse
recently, so let's talk about sending express to Amazon warehouse.

First of all, I believe you all know that international express packages are required to provide invoices, invoices must have information: sender information / recipient information / goods declaration amount.
Invoices to the Amazon warehouse need to add additional importer information in addition to sender and Amazon warehouse receipt information(of course, the information includes contacts / phone/address information)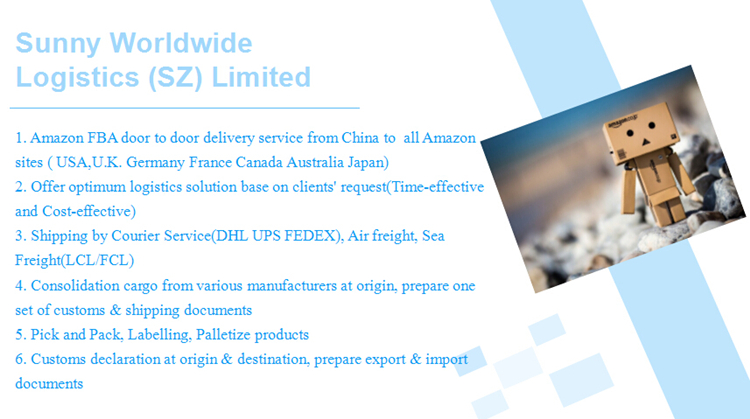 1. Q: Why do you need to add IMPOTER information to the invoice for Amazon Warehouse?
A: The Amazon warehouse itself does not have customs clearance or customs payment for goods imported. If there is no information from local importers, if major express carriers need to ask recipients to assist in customs clearance or customs payment,
The problem will not be resolved and then there may be a return of the goods. If it's returned by courier. It's gon na cost twice as much as Gaochuxuduo we export.

2. Q: If there is no local IMMORTER for the goods to Amazon Warehouse, can we not arrange it?
A: No. It can still be arranged. In this case, it is necessary to eliminate the situation that may occur in the importing country in advance. The solution is to pay customs fees in advance.
We also know that there are fast and slow channels for all kinds of international express delivery. So not all channels can perform this action. Tariff prepayment mainly consists of several parts:
Tariff prepaid service fee + tariff prepaid deposit + tariff. Some people asked, why to pay a deposit, you borrow a book or what to add a deposit, this should be normal, right?
Tariff is when the goods are signed and received, confirmed by the major couriers. And it can be queried. And we don't have to worry about overcharging our freight forwarders.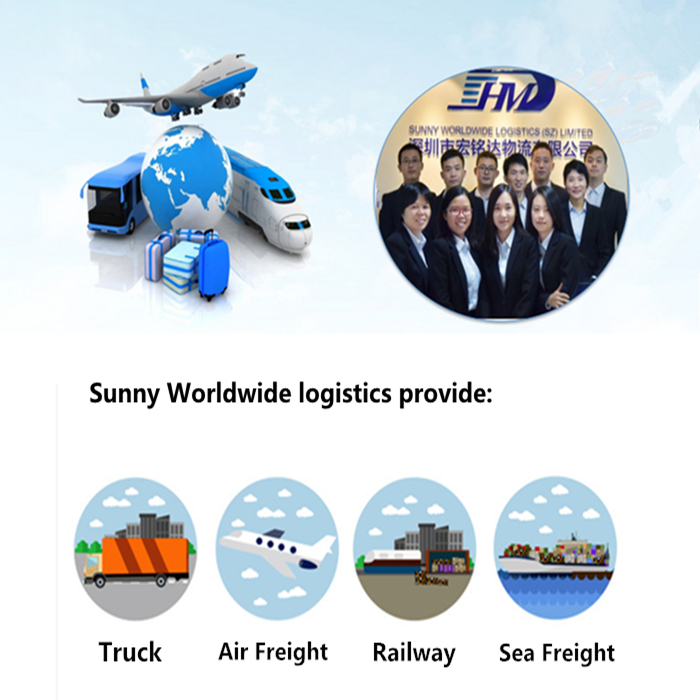 Sunny worldwide logistics
Company is serious, careful, responsible attitude to each customer, each cargo.
All from the actual point of view, full realization for the interests of customers, high quality, high standards, efficient logistics services, welcome to contact us.