Early warning trade war doubled the freight rate of the US line. The US port issued a serious conges
Author:Jim
Source:Search network
Release Date:2018-12-22
According to CNBC, due to the uncertainty of trade tensions between China and the United States, container freight rates from China to the United States have increased dramatically in the past few months.
According to statistics from the online logistics trading platform Freightos, in the beginning of December this year, China's container shipping to the United States has more than doubled compared with the same period last year. Specifically, China's container shipping to the West Coast of the United States increased by 128% year-on-year, and freight rates to the East Coast increased by 123%.
In contrast, in the case of increased traffic before Christmas, the current freight rate from China to Northern Europe increased by only 11%.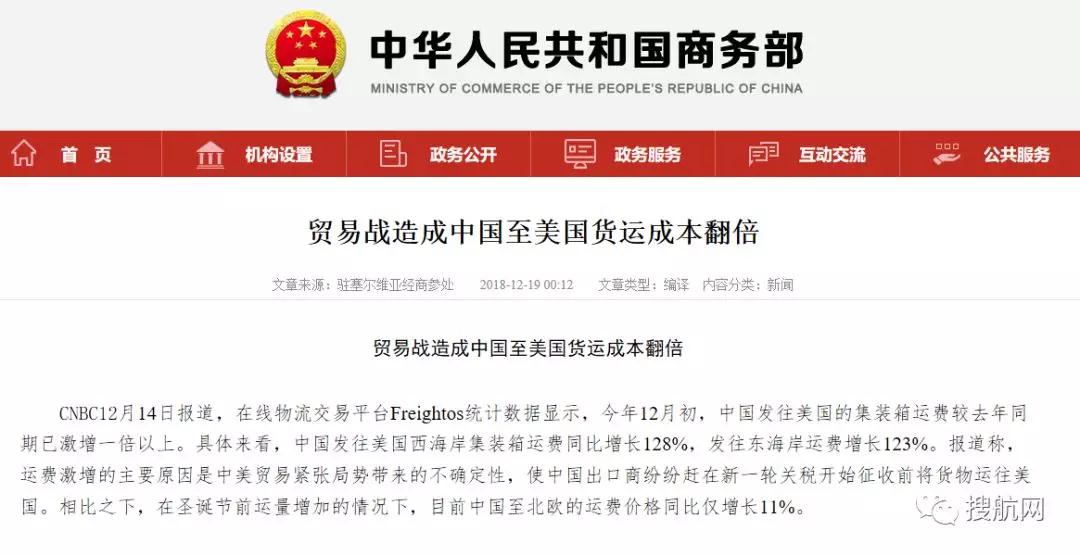 In addition, the US West Coast port has also issued congestion warnings, and shipping companies that ship containers may face delays in the coming weeks, especially in Los Angeles and Long Beach!
MIQ Logistics warned on Tuesday that "the ports on the West Coast of the United States, especially Los Angeles and Long Beach Terminals, have received an unprecedented number of containers and are experiencing extreme congestion before the Lunar New Year. It is reported that the containers were placed. Longer than normal, and the outside time of the container after being shipped out is longer than normal, and these delays also lead to shortage of trailers in the area."
According to a logistics company based in Overland Park, Kan., the factors that cause congestion include:

• Before the implementation of the tariff increase, the market was in good condition and the volume increased. (Although the threat of raising tariffs on Chinese goods worth $200 billion from 10% to 25% was postponed until March, many commodities were shipped in advance to catch up with tariff time.)

• The shipping company added 12 loading vessels and 3 large vessels for the remainder of 2018, and these additional loading vessels are expected to deliver an additional 128,000 TEUs of cargo in the coming weeks. Many of these vessels docked outside the normal league mode, which may result in disruption of trailer availability due to incorrect positioning of containers and trailers.

• The continuing impact of the typhoon in the East Pacific.

• Warehouses throughout the region are almost fully operational.

MIQ said that carriers are encouraging customers to ship containers back to designated terminals as soon as possible, but according to forecasts, carriers suggest that this situation may continue until early February.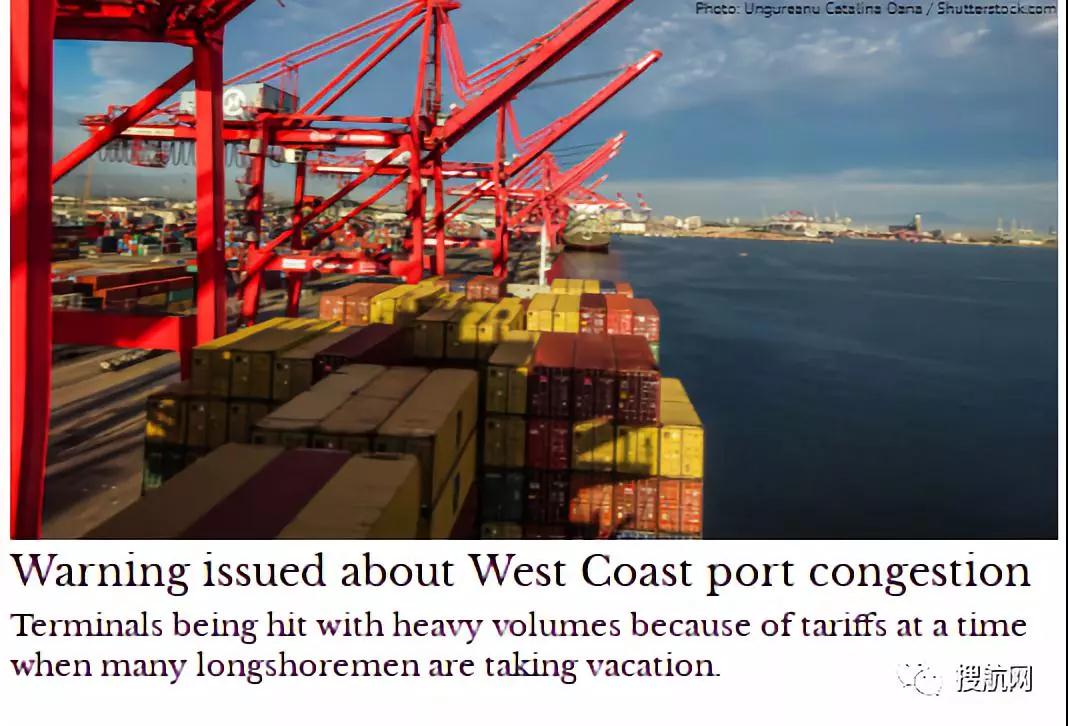 Although the United States' exports to China through Los Angeles and Long Beach fell by 20% and 22% throughout October. This means that two-way transactions in trucks that are transported and picked up by truck drivers at the same terminal will be reduced.
Sunny Worldwide Logistics Tips: Ships that have recently traveled to the port of LA can be transferred to other ports for land transfer.