Cross-border e-commerce | More than 1,000 sellers have been investigated, will Amazon's "vi
Author:MIKEY
Source:Sunny Worldwide Logistics
Release Date:2020-04-29
Recently, Amazon said that the company is trying to use video conference calls to verify the identity of merchants who want to sell products on its website. This is a new plan, the purpose of which is to verify the true identity of users and combat fraud by Amazon sellers when face-to-face meetings are not possible.
For a long time, the world's largest online retailer has faced regulation of counterfeit and shoddy products and allegedly unsafe products on its platform. The proliferation of counterfeit goods on the Amazon platform has disappointed top brands such as Apple and Nike, and has also made some merchants unwilling to sell products through Amazon.
Amazon said the pilot began early this year, including interviews with potential sellers. However, due to the social needs associated with highly infectious coronaviruses, Amazon switched to video conferencing in February.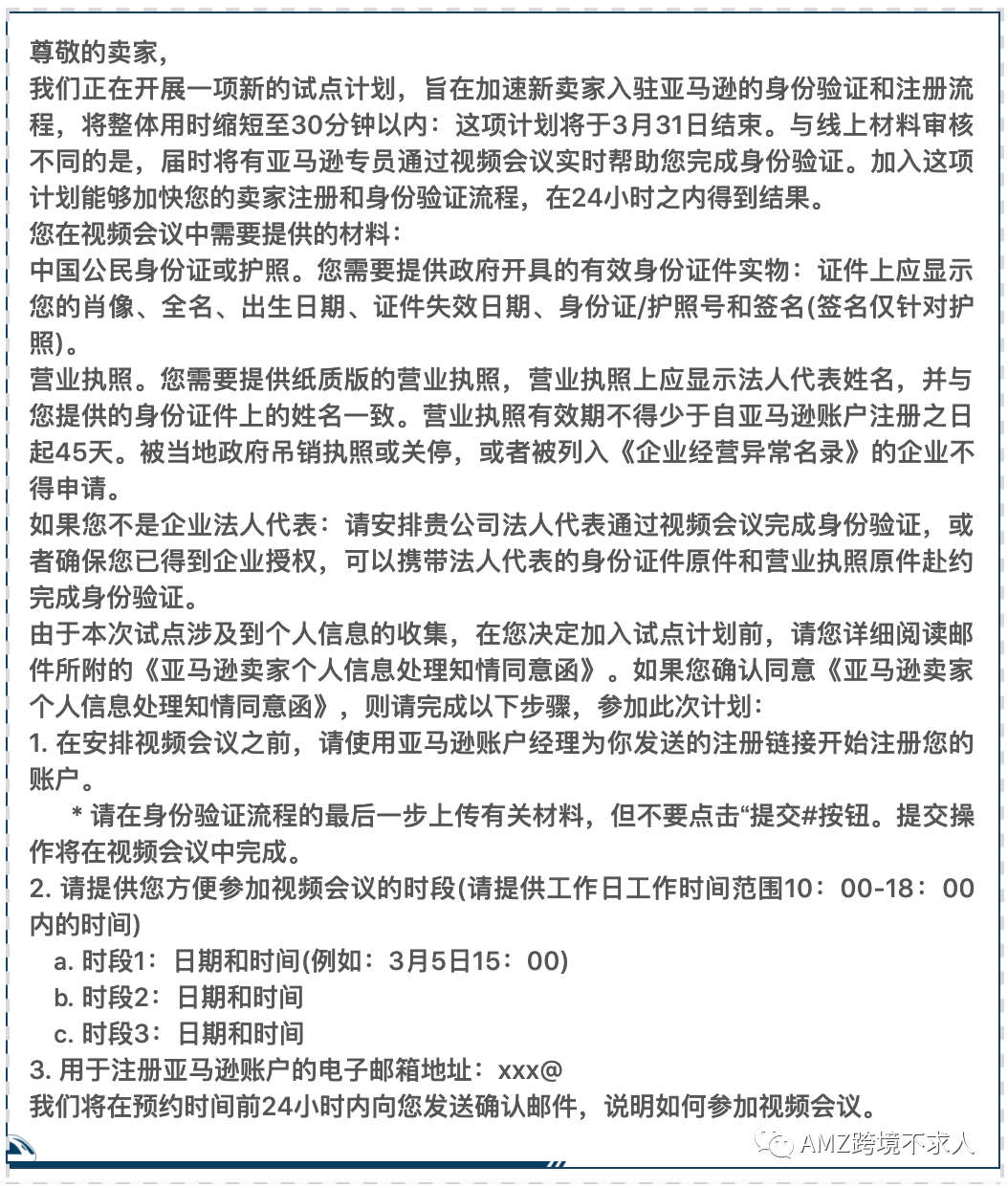 ▲ The seller who was selected for the video certification received the content of the email
Amazon said it did not use facial recognition technology to verify its identity. BuzzFeed News reported last year that Amazon is testing facial recognition technology as part of verifying third-party sellers.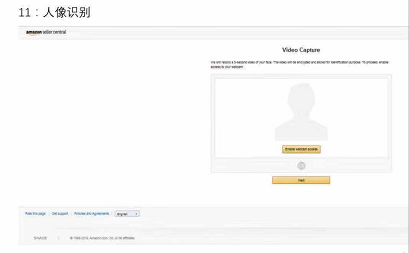 An Amazon spokesperson said in a statement: "Amazon has been innovating to improve the seller 's experience so that honest sellers can seamlessly open sales accounts and start businesses, while also actively preventing bad actors."
"As we socially alienate, we are testing a process that allows us to verify the identity of potential sellers through videoconferencing. This pilot project allows us to make one-to-one contacts with potential sellers while making fraudsters more It 's hard to hide. "
It is reported that on the basis of Amazon's other risk screenings, this interview review was also tested with more than 1,000 new seller applicants from China, the United States, the United Kingdom and Japan.
This additional review by Amazon may affect sellers with multiple accounts.
It is understood that Amazon launched the first online video conferencing service Chime in 2017. It supports video conferencing, screen sharing, file sharing, and chat functions. It does not require continuous maintenance and management fees, and is compatible with Mac, Windows, iOS, and Android platforms.
(The article is compiled by the Sohang APP)