Chinese medicine clinic - Sunny worldwide Logistics
Author:Cynthia
Source:Sunny worldwide logistics
Release Date:2018-06-14
In these days, Dr. He told us about some health knowledge. For example, most of us have stomach problems and heavy moisture problems.

When we study Chinese medicine, it is best to engage our own physical condition to conduct a comparative study. This will be better.


For example, the book says that the heavy moisture of the human body is a greasy tongue and it is just as heavy as your own body. Then you can do a comparative study.


In this way, you will find that the place is particularly impressive. And also have a great understanding of their own physical condition. This is the purpose of your study of Chinese medicine.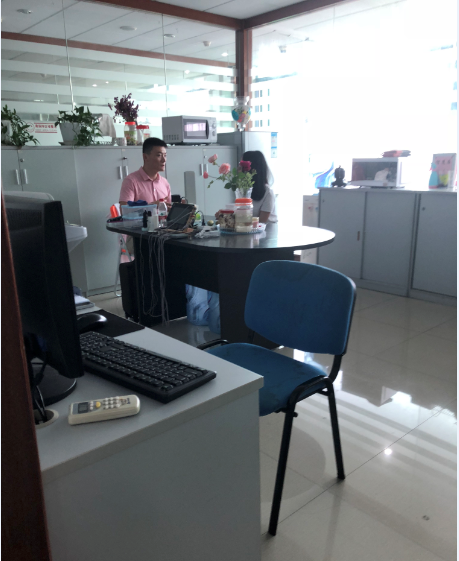 Here are some health tips to share with you


Heatstroke prevention

Option one: enjoy delicious food

As the temperature of the weather keeps rising, the humidity of the air increases, and many people have no appetite. At this time, trying to eat more light food can not only promote appetite but also prevent diseases.

A light diet can clear heat, prevent heatstroke, collect sweat, and rehydrate, and it can also increase appetite. Eat more fresh vegetables and fruits, both to meet the required nutrition, but also to prevent heat stroke. The main food is dilute, such as mung bean porridge, lotus porridge, lotus leaf porridge and so on. You can also drink some cool drinks, such as sour plum, chrysanthemum tea. In addition, eat some vinegar, both Sheng Jin appetizers, but also inhibit the killing of bacteria, prevent gastrointestinal diseases.

Experts emphasized that "lightness" is essentially using less oil, and it is by no means non-stick. Summer should pay attention to protein intake, daily intake of 70 to 90 grams is appropriate, and preferably more than half of the fish, shrimp, lean meat, chicken, duck, eggs, milk and soy products and other vulnerable to the human body High-quality protein for digestion and absorption.

Option Two: Two Elements Can Prevent Diseases

Days of hot weather are sultry. With the massive discharge of human sweat, various nutrients inside the body, especially inorganic salts, are consumed in a large amount. Coupled with loss of appetite and reduced activity, the entire person's physical condition is at a relatively low level. The decrease in consumption leads to more consumption, so many people lose weight and cause illness. Therefore, attention to vitamin supplements and trace elements is an important part of maintaining health.

In the summer, the body's metabolism is accelerated and it is easy to lack various vitamins. At this point, choose some foods rich in vitamins and calcium, such as watermelon, cucumber, tomato, bean products, animal liver and kidney, etc., can also drink some fruit juices, such as orange juice, lemon juice, tomato juice, etc. Can also help digestion, spleen appetite, increase appetite.

In addition, excessive sweating can lead to excessive loss of potassium in the body. The specific symptoms are fatigue and loss of appetite. Fresh vegetables and fruits contain more potassium, so you can eat some peaches, plums, and other fruits as appropriate. Vegetables, vegetables, green onions, celery, soybeans and other potassium are also very rich.

Option 3: Bitter foods should not be less

Many people think that bitter food is not delicious, but it is a summer health food. The alkaloids contained in bitter foods have the effects of relieving heat and heat, promoting blood circulation, and relaxing blood vessels.
In bitter weather, eating bitter food or drinking some bitter drinks such as beer and coffee not only clears people's troubles, refreshes their mind, but also increases appetite and spleen.
However, eating bitter foods also varies from person to person. In general, the spleen and stomach of the elderly and children are weak, so they are not suitable for eating too much bitter food. Patients suffering from spleen and stomach, cold abdominal pain, and loose stools should not eat bitter foods, otherwise they will worsen the disease.


Option 4: Fresh green tea can relieve heat
On a hot afternoon, drinking green tea with aroma will not only relieve the heat, but also detoxify and quench thirst. It is really the best choice for summer health.
Every old man who drank more than three cups of green tea not only had a lower chance of suffering from Alzheimer's disease, but they were generally more memory and attentive than those who usually had less green tea or no green tea. Drinking green tea has the effects of health, anti-cancer, firm teeth, protection of capillaries, and refreshment. In addition, green tea also contains a large amount of potassium. Drinking a lot of sweat after drinking green tea can help the body to replenish lost potassium and increase heat resistance.


Hong Ming Da Logistics is a big family with love, welcome to join you