669.76 kg! Ningbo Customs seized a large drug smuggling case
Author:Rita
Source:Sunny Worldwide
Release Date:2019-01-25
According to the report
On January 22, Ningbo Customs notified a smuggling case of a large drug, and seized 669.76 kilograms of high-purity drug cocaine drugs on the spot. The number of drugs seized at the Ningbo Customs supervision site was the highest.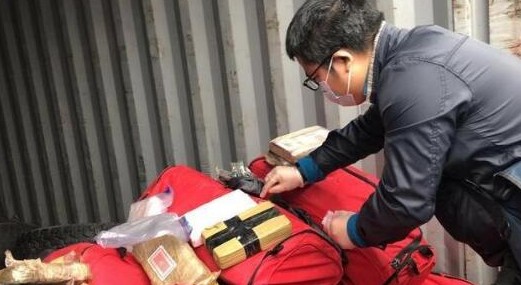 According to reports, in October 2018, under the unified command of the General Administration of Customs and the Ministry of Public Security, Ningbo Customs worked closely with the local public security authorities to locate the suspected concealment in an inbound container at a terminal in Ningbo in accordance with the "melting ice" anti-drug special operation. Drugs 669.76 kg. After rapid drug testing, the result was a positive cocaine reaction. In view of the seriousness of the case, the Ningbo Customs Anti-smuggling Department and the local public security team conducted on-site investigations to sample and test suspicious drugs. After testing, 669.76 kg of suspicious items seized were high-purity drug cocaine.
According to the introduction of the Ningbo Customs Anti-smuggling Police, Ningbo Customs set up a task force at the earliest opportunity to organize a clean and private police force in the customs area to conduct comprehensive investigation and evidence collection. Currently, the case is under further investigation.